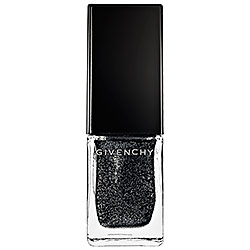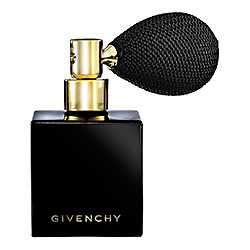 I love sparkles (especially for holiday!), but there's a fine line between glowingly sparkling and Jersey Shore-worthy. Even when I highlight my face and body I want the sparkles to be subtle so it doesn't actually look like I've added sparkle, but rather just that I have healthy, glowing skin. L'Or Céleste Starry Loose Powder ($68), part of Givenchy's 2011 holiday collection allows for just that! You can use it on your face, but personally I rather use powder highlighter for added control. The spray's mist is so light that you have to spray it 2-3 times before really noticing it, which is fine for decollete and body, but could be a problem on your face (one spritz too many and hello shinny mess!). Plus, while I put highlighting powder all over my face, it would be very hard to target specific parts with this spray if you're the kind of person who, for example, only wants glow on your cheekbones. The spray only imparts shine (no color), so it will work on all skin tones and the particles are so minuscule you truly end-up with glowing skin (no thick glitter here!).
I've been spraying the loose powder on my legs or directly on my
stockings (when it comes to sheer stocking I only wear Falke because they've got ones that are so thin they don't look like you're wearing any, but seriously they ALWAYS rip after a single wear….at least it makes it fine to spray them with shine spray…). The one thing you'll want to be careful of if you spray this on your body is that the shine rubs off when you touch it; It's not a huge deal
because there's no color and the particles are very small, but you'll want to
keep it in mind when you're getting dressed.
Lastly I wanted to point out the collection's limited edition polish, Vernis Please! Nail Lacquer – Noir Céleste ($16.50)…how chic!? The sparkles are a lot more subtle than they look in the picture and, at least to me, it's a shade that's as versatile as crimson red when it comes to matching with countless outfits.