Update: Don't forget to sign up to win these two fab bags!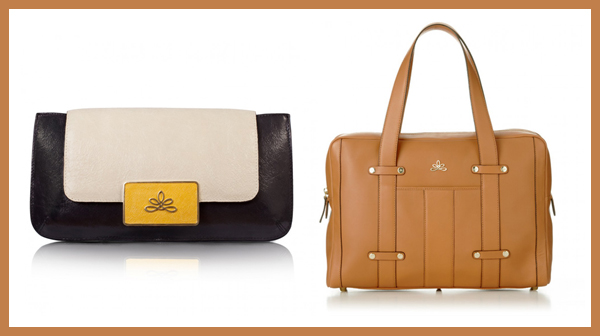 From New York to Cannes, super-cool Milli Millu bags brim with style and purpose. On first glance, they are simply classics but on closer inspection you'll be pleased to find that they are as multi-faceted as you are.  By request, we could not be happier to be giving away TWO bags this month, both to one winner so you can experience these gems day and night.  We aim to please =).  (Let us know what other bags you would like to win and we will see if we can make it happen!!)
The New Yorker bag (worth $670) works as hard as you but refuses to sacrifice looks. From the outside, smooth calf leather is punctuated by a clean shape and minimal hardware. The Cannes clutch (worth $444) is chic and sleek without forcing you to give up your essentials.  Total prize package is $1114.
To win both these bags, just sign up to receive our weekly newsletter.  By signing up to this contest you are also opting in to receive newsletters from Milli Millu, it's a cool bonus to get the latest on their new styles and events!  Please provide a working email address in the form provided.  One entry per person please.  And we are excited to open this giveaway to ALL our international friends.  If your country is not one that Milli Millu ships to, you can still win but may need to pay for additional shipping.  Giveaway ends Nov. 30 at 11:59pm EST.  We will select one winner on Dec. 1st and announce the winner by Dec. 15th.