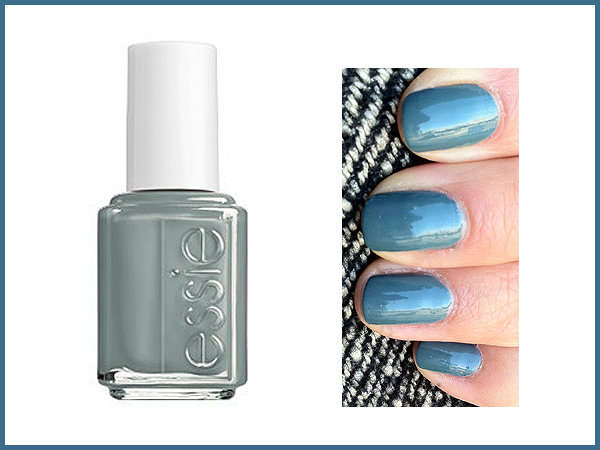 With the thousands of nail polish shades on the market, you'd think they would have already covered every unique color imaginable. But this new shade from Essie is so cool and so different, it is truly distinctive – which is why I am officially enrolled in the School of Hard Rocks! Out of there Winter 2011 Cocktail collection and defined as "midnight malachite," this is a hue that certainly attracts attention.
I wore it for the Monika Chiang event in Los Angeles, and my fingertips actually kind distracted people from everything else. Everyone just kept asking me about my nails!
How do I describe this mystique-heavy shade of lacquer? It is a cross between cement-like gray and sage green with a hint of blue. It picks up any green you're wearing, but it's completely neutral when you're not. At the same time, this hue a perfect complement to blue, taking on a warm gray tone – very fitting for winter, yet not so deep and dark as to be melancholy. It is my new secret color. Well, not anymore. After garnering so much interest I had to share! At Essie for $8.