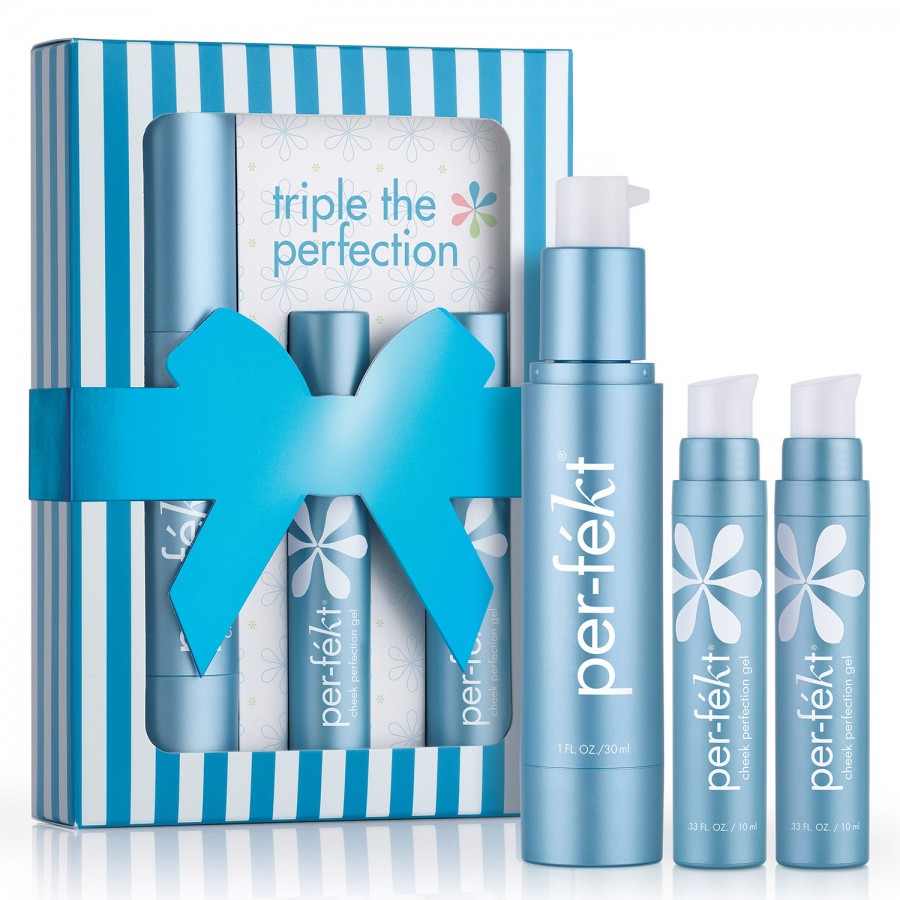 I love Per-fekt's tagline "why look good…when you can look per-fekt." I agree…especially when it comes to my skin! The brand has a new holiday gift set called Triple Perfection ($78 – $113.50 value) and it includes three products, each of which can also be purchased separately:
Per-fekt Cheek Perfection Gel Bronzed
($28)
Per-fekt Cheek Perfection Gel Blushed
($28)
Per-fekt Skin Perfection Gel
($57.50)
I've never used a gel blush until getting this kit so I can't compare Per-fekt's to any others, but the gel blushes included here (they can be used separately or together), definitely last longer than the powder I usually opt to use, they're also surprisingly easy to apply and blend in well (just don't apply more than a pea size – dispense with caution because if you're impatient like I unfortunately often am you'll end up pumping out way too much and wasting product!). The formulations are also non-greasy/sticky. As for the Skin Perfection Gel, the kit comes with the shade of your choice and depending on which you opt for it can work as a primer or as a primer and a tinted moisturizer/foundation. It goes on smooth and helps cover-up redness/un-eveness so it's a good product when you don't want to wear a lot of makeup but still want to look put together. In fact, between the cheek gel and the skin gel all you really need is a bit of mascara and a tab of gloss and you've pretty much good to go in less than 3 minutes! To boot these products are all conveniently portable for travel.