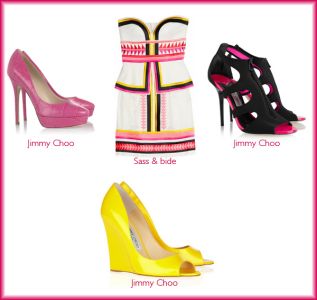 ShoeSnob encourages you to Color me brightly with Choos!
BeautySnob has Cooper Spa Products at 75% Off! Stock up while you can!
The Baby Bullet food system makes it easy to cook, process, and store healthy, homemade baby food so you can spend more time with the little ones. At TotSnob.
FabSugar has 15 Pairs of Dancing Shoes That Won't Let You Down on NYE!
CoutureSnob has found the divine ensemble of Marni!
Second City Style editors collaborated to pick The Worst & Best Trends of 2011 from their favorites to those they hated and hope will die in 2012.