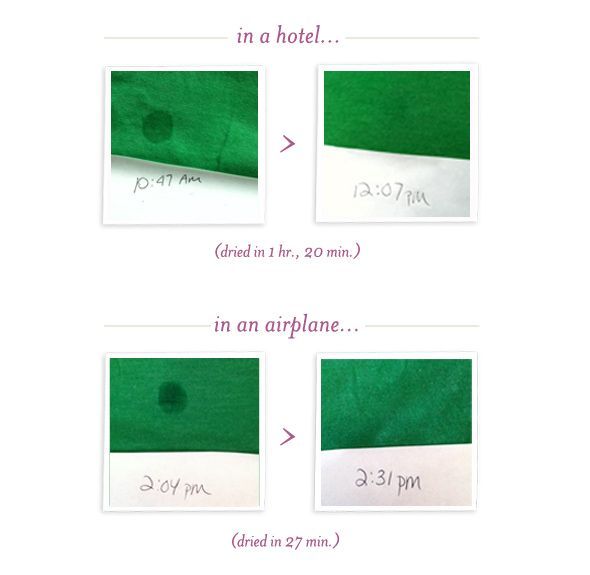 You've always heard how drying an airplane can be to the skin and you probably have felt it on your skin when flying. The reason for this dryness is caused when air is dry and moisture is not present. Through a process called osmosis, the air draws moisture from wherever it can and on a plane your skin is a source of such moisture. Osmosis will cause dry skins to get drier and leave oily skins even oilier due to increased oil production to compensate for the dehydration.

As a celebrity esthetician and someone who travels extensively around the globe for my growing skin care company, I personally feel the effects and wanted to test for myself as to exactly how drying airplane travel can really be.
Supplies used for the test:
-A 100% cotton t-shirt
-Water
-A small cap from a travel bottle of mouthwash that served as a measuring cup
The test: I did the test in two environments: the first in a hotel in Boston (I was there offering one-on-one skin consultations) on a sunny 50 degree December day. The second test was performed at 32,000 feet in an airplane.
I filled the mouthwash cap half way with water and poured it on the t-shirt and time stamped it.
I watched and watched until the water spot had virtually disappeared. The t-shirt took 1 hour and 20 minutes to dry.
For the second phase of the test, I repeated the same exact steps as before on an airplane at an altitude of 32,000 feet.