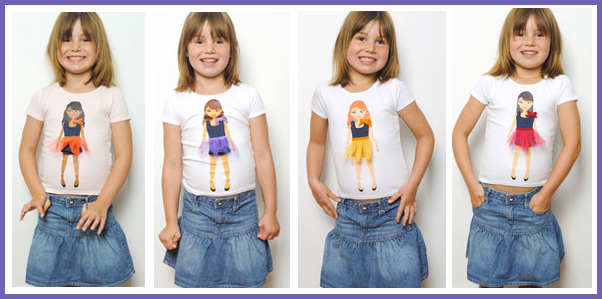 Let your girl dress down – and let her T-shirt dress up! This combines the concept of playing dress up with that of toying with dolls. Made of 100% organic cotton, you can choose between five different girls (your daughter will probably want the character with hair color that matches her own) and then she can choose the dress she wears.
Each comes with a Velcro bathing suit and a removable tutu dress (designed by Danielle Helmer), so you can buy additional outfits for your T-shirt friend.
This is a fun idea for little girls, but Lotty Dotty oddly carries this concept for grown women, as well. I wouldn't recommend that – this is too cutesy, by far. Leave this for your daughter's enjoyment only please!
At Lotty Dotty for $45.