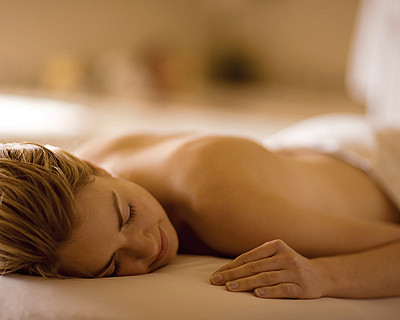 I went to Seattle for a five day trip to visit my brother and while it will be hard to believe based on all of the workouts I partook in while I was there, I successfully managed to gain enough weight to not fit into the pants I wore when I flew out to Seattle! Dang!! Just goes to show that while exercising is imperative for living a healthy lifestyle, being svelte is 75% about what you eat. To that end I have many, many, MANY gastronomic sins to make up for….That said, while I was in Seattle I partook in some awesome classes and indulged in one luxurious massage. First up was Emerald Rain (80 minutes, $240), a signature massage at The Four Seasons. The spa rooms in the hotel are incredibly spacious and they have soft, relaxing music playing. Their relaxation room is also one of the biggest I've ever been in and they've got a steam room and sauna. I figured I'd venture out of my comfort zone (I usually go for deep tissue massages), and try something new with Emerald Rain. The massage is inspired by Seattle's notoriously rainy weather and starts with a foot massage. The therapist then uses eight essential oils,which one by one get dropped like rain onto the spine and then massaged into the skin. After that it progresses to a full-body massage. In insight I wish I had gone with a deep tissue massage, which I find not only more effective in releasing tensions, but while I like essential oils the amount of oils used in this massage did not work well with my very sensitive skin and I ended up with a break-out on my back. That said my therapist was great and I would definitely go back for a classic treatment given that my therapist was obviously very skillful. I ended up buying my brother a certificate for an 80-minute Swedish massage (he conveniently lives across the street), so I'm excited to hear about what he thinks of their traditional treatments!
As for fitness, I took two barre classes while I was in Seattle. One was at Pure Barre and the other was at Bar Method (both studios have locations all around the U.S.). While both classes offered a decent workout, I have to say I'm clearly spoiled by Physique 57 and Exhale because I didn't find either class particularly challenging (aside from when we did things like push-ups, which I could do at home on my own…), and many of the exercises seemed to be tough on my knees despite the low-impact nature of the classes. My biggest issue with both classes was that the teachers didn't go around enough correcting people's form. In classes like these, which are based on small controlled movements it's so important to have good form and it's not always easy to know what good form is. I wouldn't recommend either class unless you're somewhat seasoned at barre classes because you'll get minimal help and in terms of blasting away fat they're not the most effective — though I must re-iterate that I only took one class at each studio.
The best workout I got while I was in Seattle was at Cappy's Boxing Gym. An awesome workout that is as effective if you're in top shape or completly out of shape (as evidenced by those in the class, which included just as many guys with six packs as overweight ones). The instructor was super friendly and addressed everyone by name. She consistently went around to help out students and the exercises changed every 1-3 minutes so we were always engaged in something new from burpees to push-ups to jumping room to punching bags…). Better yet the music was upbeat and there seemed to be a lot of camaraderie among students.