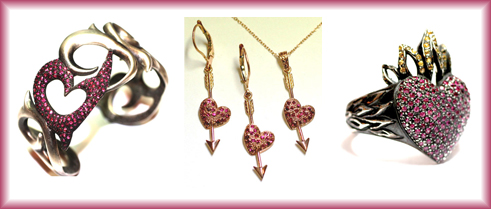 Now that Christmas is over, we can start making our Valentine's wish list. Little King Ltd at JewelSnob has just the thing for you!
FabSugar has the January Must Haves!
Want the tranquility of Mother Nature In A Bottle? Then check out the Recycled Glass Moss Terrarium Bottle at TheFind.
KidKraft Clothes Pole is an easy way to manage your tot's clothes and more! At TotSnob.
Red Carpet Fashion Awards has Emmy Rossum In Farah Angsana – 'New Year's Eve 2012 with Carson Daly'.
CoutureSnob has their final best-dressed list favorite of 2011!
The Fashion Spot's Forum Street Style: Go Short or Go Skinny.
Read at ShoeSnob the top five spots that will bring spunk and purpose to any New Year's outfit.
The Budget Fashionista teaches you How to Shop Department Stores.
Pur-Lisse Pur-Protect is the perfect, easy, lightweight, no-fuss, no-muss moisturizer with SPF30 included. At BeautySnob.