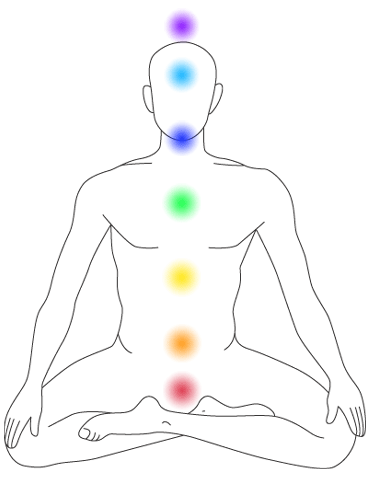 One of my best friend's mother is a spiritual healer, which as I'm sure you can imagine made most of us laugh when we were growing up! She always had yogis, spiritual advisers, gurus, and all kinds of what we back then considered oddball people over at their apartment — remember not only were we young, but this was way before even yoga was commonplace. The best was when her mother introduced us to her friend the breath-a-tarian — a woman who claimed to only need water and air to survive! It's interesting for me to look back now because spirituality (whether it be an interest in religious practices, eastern medicine, meditation, yoga…), is such a big part of my life. After going through some relationship trauma I felt like nothing could be more of use to my mental sanity than some crystal therapy so I made an appointment for a Chakra Rebalancing treatment at Paul Labrecque Salon & Spa at the CORE: club.
My friend Yael (the daughter of the spiritual healer), always carries a strategically chosen crystal in her pocket and swears that it's imperative for keeping her grounded and, given that she seems to stay calm in the most stressful of situations, who am I to disagree? The treatment I opted for was performed by Paul Labrecque's resident wellness specialist, Pirkko Vaisanen, who designed the treatment to be both calming and invigorating. The session starts with some aromatherapy and then proceeds into a detoxing scalp massage to increase blood flow (my hair smelled so fantastic and was so hydrated post this treatment, that I went FIVE days without washing it – a record for me); note however that because a lot of product is applied to the hair/scalp you'll have to shower right after the treatment. If you're looking for a good brush and conditioner, the brush she used for the scalp massage is the Paul Labrecque Smoothing Flat 100% Boar Bristle and the conditioner she massaged into my hair is the Paul Labrecque Daily Moisture Mud Conditioner.
After treating the head, the Finnish therapist covers it with a warm towel and moves on to the feet to perform some reflexology with herbal oils. The idea, she told me, is that by treating the ends of your body, the middle will heal itself. A few crystals were used during the treatment and she told me my stomach seemed agitated (she was right…I drank too much water and desperately needed to use the restroom!), and that I hold a lot inside my heart (she said "you're a pretty girl, don't worry so much"…not gonna lie, that made me feel better).
While I don't think this treatment did all that much in the way of rebalancing my chakras, I felt undeniably relaxed. It's awe-inspiring what strategic pressure points on your head and feet can do. My one complaint was that there wasn't enough crystal therapy involved and when I asked about various crystals Vaisanen didn't have too much information to offer. Nonetheless, it's hard to complain about 90 minutes of pure relaxation.
Has anyone done any sort of crystal therapy? This treatment totally makes me want to go have an Eat Pray Love moment in India…