bool(false) bool(false) bool(false) bool(false) bool(false) bool(false) bool(false) bool(false)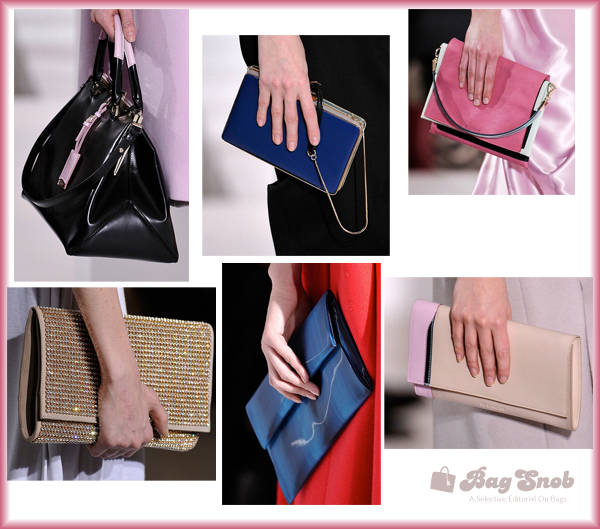 When a woman's clothes are soft, swingy, fluid, and feminine, in sweet shades of pastry-pink and dusty blush, milk-white and dove-gray, this sense of delicacy must be countered with a strong yet detailed bag. Few seem to understand this better than Raf Simons, who just sang his swan song for Jil Sander with a Fall collection that brought fashion editors to their feet (with an emotional standing ovation) and tears to my eyes.
Not only was the show deeply stirring, it was the best collection of Milan Fashion Week. Simons countered the thoughtful poignancy of his soft swing coats and slip-dresses (in cocktails of cable-knit, sheer chiffon, and thin jersey) with harder-edged bags that heightened the glamour. Glittering gold sequins, creamy colorblocking – so modern you can hardly even call it that, slim and minimal clutches, and crisp doctor's bags with shots of lavender via handle and buckle all painted the picture of a woman who is polished from head to hand to toe. The inspiration: the day-in-the-life of a romantic couple. Indeed, this is just the wardrobe you want for such a dreamy day. Especially with bags that will take you from lounging to lunch, shopping to a night on the town.