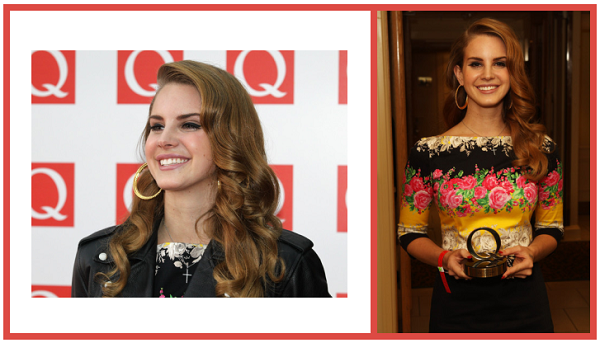 One of the most divisive musicians (although some would be wary to call her that) to appear in years, Lana Del Rey's album has only been out a day yet the buzz around her recently has been palpable. While most are debating just how bad her Saturday Night Live performance really was, I'm more focused on her look!
She calls herself a "gansta Nancy Sinatra," and I have a feeling she's talking more hair and makeup than sound. The deep side part and tumbling curls are retro-forties pinup perfection, and I'm liking her heavy swipe of liquid eyeliner. Her dedication to false lashes: a smart style choice, but not for everyone. Her lips: even more controversial! I appreciate the blush-nude pout against such a heavy lid, but people can't get over the fact that they seem to have been enhanced (likely with Restalin for a hefty top lip). And then she clashes all the typical prettiness with ghetto-fabulous jewels.
So what do you snobs think: does Lana have her look down pat or (like her performances) should she keep working on it?