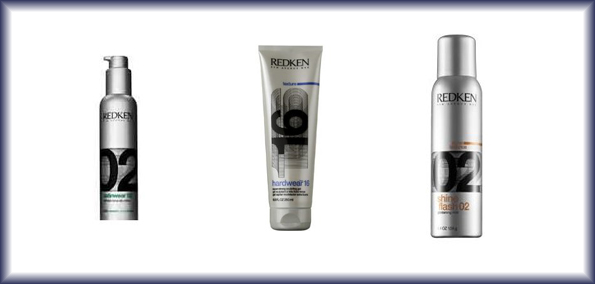 The form-hugging looks at Victoria Beckham's breakthrough Fall 2012 show were so sleek – a fabulous play on military structure and body-conscious dressing – it was almost easy to forget how equally sleek the hair was, set off by bright-red lips. Almost! We might have to wait for next year to get our hands on Victoria's delicious dresses, but you can recreate the hair for yourself right now!
"We worked to get each girls' hair flawlessly smooth and straight," says Redken's Creative Consultant, Guido. "You can make hair this straightforward stylish if you do it perfectly." It's all about "American minimalism" and "simple beauty."
Here's an accessible behind-the-scenes how-to, courtesy of Guido himself.
First, what you need to get the look.
Redken Satinwear 02 Ultimate Blow-Dry Lotion($7.02)
Redken Hardwear 16 Super Strong Gel ($16.95)
Redken Flash 02 Glistening Mist ($13.50)
1.Starting with hair trimmed very straight with a blunt finish, add Satinwear 02 lotion to protect and soften hair, and blow-dry.
2. Create a deep side part and flat iron hair until perfectly straight.
3. Add a generous amount of Shine Flash 02 mist for a glossy finish, and tuck hair behind the ears.
4. Use a dollop of Hardwear 16 gel to slick down the front of the style for an extra wet finish and added texture.