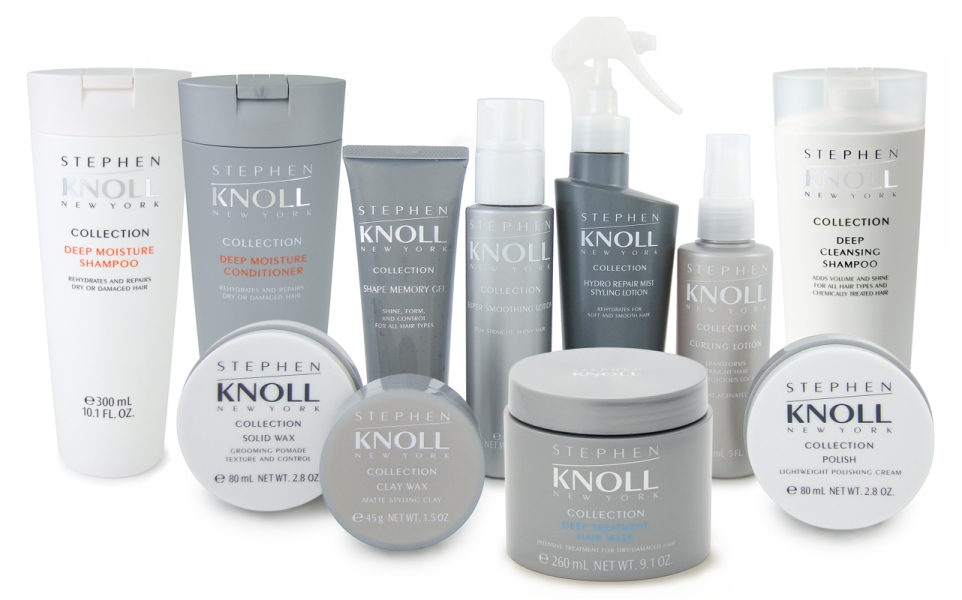 The day after NYFW I went to Stephen Knoll for a color treatment and not only did I leave with my roots back to their proper blonde state (see Joey – the man is amazing), but I left with just about the best smelling hair ever – I mean wow do their products smell amazing! They all have the same scent, none of the products say what it actually is, but one of the stylists told me he believes it's white lotus. I got my hair done on a Friday and since I was getting over the NYFW craze I decided to take it easy over the weekend. Among other things I didn't go to the gym so I didn't wash my hair between Friday and Monday (pretty much the longest I'll go…), and my hair on Monday night, right before washing, still smelled insanely fantastic. No joke, I went to my parents' apartment for dinner that night and my mom couldn't stop smelling my hair! More impressively still is that the smell was achieved by a variety of hair products, none of which left my hair crunchy. In fact my hair looked as though it was completely devoid of product!
One of the salon's stylists, Michael (also super sweet and talented…if you go ask him to show you a picture of his adorable dog!), walked me through their products after I couldn't stop gushing about how great they smelled and felt. The standout styling product, in my opinion, is the Hydro Repair Mist ($23.50). Spray this on towel dried hair and not only will you get that fantastic smell I've been going on and on about, but it will boost hydration, tame frizz, and the best part is you can spray it as much as you want and your hair will NEVER get crunchy (trust once you get a whiff of it, it will be hard to stop yourself from spritzing….I even spritzed my bathroom…).
On a side note, I find the packaging to be understated, but rich. It has similar appeal to Fekkai's products and I can't  imagine any guy being averse to using these unisex products based on packaging or smell.