Photographer: Tommaso Fontanella
After the morning tour of the bag factory, our eclectic group headed back to Florence on the Gucci bus. The next stop: the Gucci Museo for lunch. I felt like I was at summer camp with new friends from around the world!
The museum was beautiful and chock-ful of Gucci history, from a 1970s Gucci car to photos of the brand's most historic moments, with each exhibit beautifully displayed. We learned about the early history of the house: it was founded in 1921 by Guccio Gucci, a Florentine immigrant to London who originally worked as a porter at the Savoy. It was there he realized that luxurious luggage could be the ultimate status symbol – and he would fill the gap in the market. That he did, and so much more!
The tour was very special for me, as I was introduced into the world of Gucci very early in life (the first designer bag I received in high school was a Gucci bag exactly like the bottom right corner one in the photo collage above– with a matching wallet no less!) and have since amassed quite a Gucci collection myself. And it was very exciting to see so many of my own beloved bags exhibited as part of Gucci history.
But one thing was glaringly missing at the Museo: the era of Tom Ford (save for a surfboard he designed). How could they not showcase all his moments, from stellar velvet pantsuits to rocker bell-bottoms and hippie-glam appliquéd jeans? Not to mention the bags he created during his Gucci tenure. Nonetheless, the Gucci Museo is a delightful walk through Gucci history and one you should not miss if you are in Firenze. I left the museum wanting more Gucci…in fact, wanting everything Gucci.
The museum is comprised of three levels. The Ground floor: where the Gucci cafe is located along with a bookstore and Gucci icon boutique that boasts bags available only through the museum. The First floor: Flora World, Handbags, Evening, Precious, Contemporary Art Space. The Second floor: Logomania- history of the double Gs, Lifestyle and Sport- an ode to the House's iconic symbols and products that have been inspired by the world of sport and leisure.
Before the tour, we had a fabulous lunch hosted by Gucci. As every meal on this trip, there was lots of good wine, amazing food and great company. Here I am with sweet Emily from Fashion Foie Gras and fellow bag snob Sandra Bauknecht from Sandra's Closet.
Gorgeous Gucci luggage sets greeted us on the first level.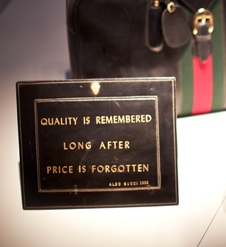 Words to live and shop by!
The bag on the left is exactly like my first Gucci bag, it was the very first designer bag I ever owned! I guess you can say Gucci created a monster of a bag snob in me with this bag.
 As you know from my last post, I'm having a very green Gucci moment right now.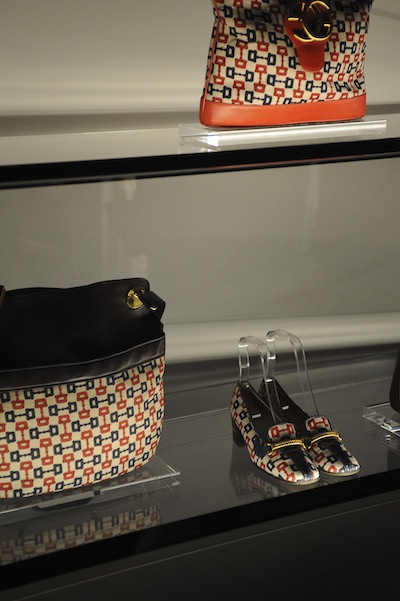 Love the vintage '70s horsebit print on canvas! It's so Jackie O.
The minute I came home I pulled out my Gucci Flora bag, it feels very fresh again this season. The thing about Gucci bags is that they can be completely trendy one season, yet a few years later become a timeless classic. Something not many brands are able to achieve.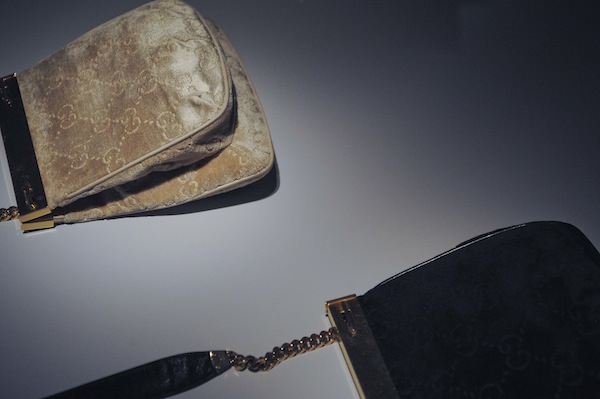 This was one of my all time favorite collections from Gucci. A perfect symphony of Gucci glamour.
Do these gowns look familiar? They were worn on the red carpet at the Oscars.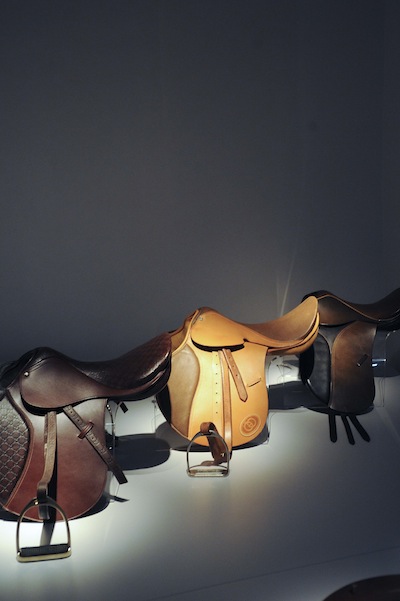 If I ever learn to ride horses, a Gucci saddle is a must.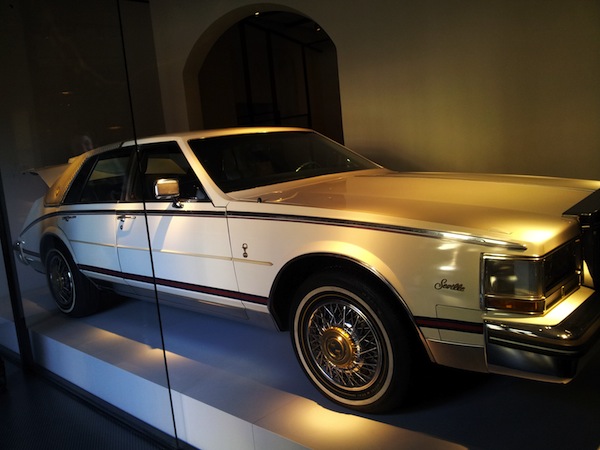 A decadently pimped out Cadillac Seville ends our tour of the Gucci Museo.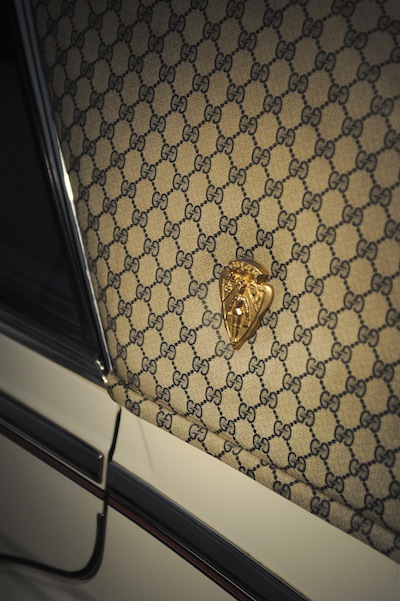 The GUCCI MUSEO will open to the public and remain permanently open throughout the year from September 28, 2011.
Admission is 6 Euros with 50% of each ticket sale benefiting a fund to help the City of Florence preserve and restore the city's signature art treasures.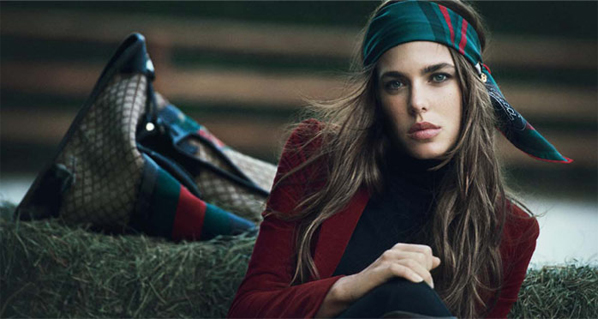 In latest Gucci news: Charlotte Casiraghi has been tapped in Gucci's new "Forever Now" campaign. The first of four campaigns in two years was shot by Peter Lindbergh– with iconic green and red striped bags inspired by the equestrian world.