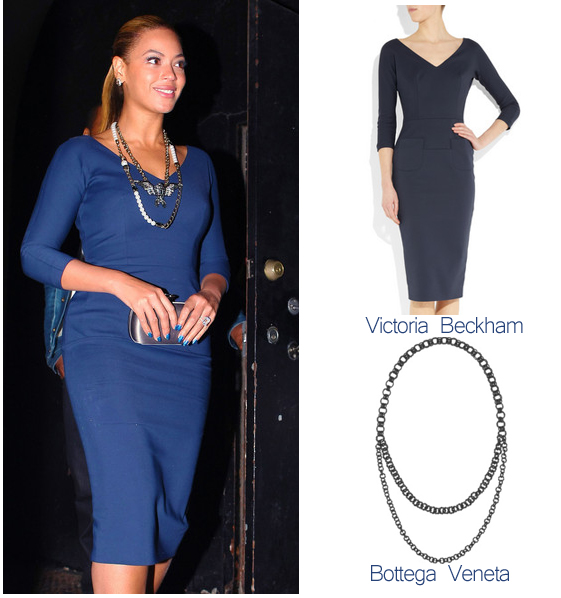 Wait a minute: Didn't she just have a baby? Why does Beyoncé look even better now than she did pre-pregnancy?! It must be the joys of newfound motherhood: the singer is positively radiant. Decked in her new trademark color (right down to the fingertips), she proves Victoria Beckham's figure-hugging dresses look good on literally every body type – not just size 0 girls.
I have been hoarding VB dresses since she launched her line (back when Victoria had a little help from Roland Mouret). In the beginning, it was almost a dirty secret, but I think Posh has proven that she is a powerhouse brand to contend with in the fashion world.
You can recreate Beyoncé's ode to Blue Ivy by picking up her well-tailored, cotton-blend dress on Net-a-Porter
for $1,685. Finish it off, a la Ms. Knowles, with Bottega Veneta's oxidized-silver chain necklace, for a similar double-strand effect. On Net-a-Porter
for $4,200.