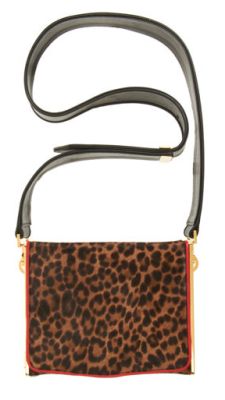 This boxy messenger features leopard print ponyhair and red leather trim. Finished off with a thick strap and this bag is all good. Conceptually I even love the gold hardware sides. It gives it a defined, unique structure for a bag. But alas, perfection is not to be had. The hard shape and weight make this not the easiest bag to carry.
But who said Louboutin speaks to the practical girl anyway? The look is definitely fab, so what more do we need? After all, you are not doing construction or running a marathon with this on (it would surely hurt banging against your leg). So throw caution to the wind and deal with discomfort with a smile on your face: as in just work it girl!
On Barneys New York for $1895.