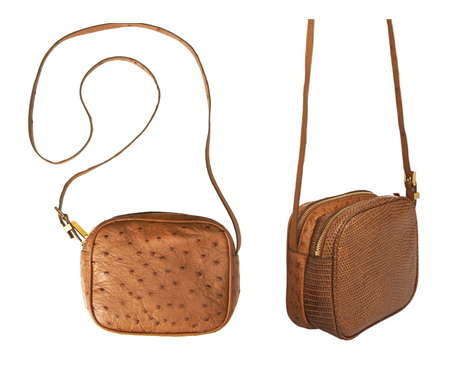 Are you kidding me? I love The Row, but nowhere near enough to drop this much on this "Mini" bag. This tiny (read: 5 inches by 7 inches) bit of ostrich and lizard is nearly five grand. I mean, don't get me wrong, I love the materials and the juxtaposition of textures, but it pretty much looks like a cosmetic pouch with a strap on it. Sure, it has a cool double sided Siamese twin pouch in two-tone tan, which is good for remembering what is in which side. But I just cannot understand a so-so design for an investment amount of money that could go very far at any other luxury brand, Hermes included!
Anything more than $1,500 for this would be out of control, but $4,700? That's just beyond comprehension
At Barneys New York for $4,700. Comes in a variety of colors including a purple that's cute, but not cute enough.