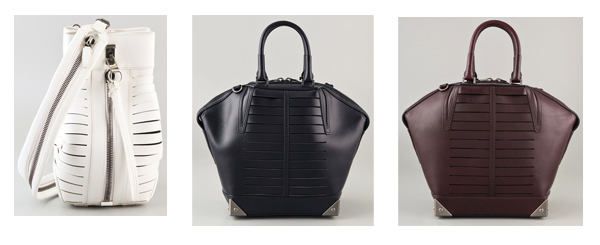 There's been a lot of buzz about Alexander Wang's latest drama; the 'sweatshop' lawsuit against him by former employers, the horrific accusations of forcing laborers to work 25 hours straight until they inevitably passed out. But I am neither judge nor jury and will not comment on this other than I hope the Wang brothers are doing the right thing.
I am, however, a good judge of bags, and the Emile tote – in black and burgundy – along with the perforated golf bag are as street chic as they come. Note the timeless shape punctuated with edgy details: slashed leather slits and metal corners. We've been loving on-trend backpacks, and Wang's version proves it's not just for the school yard. But given his recent bad press, are you still willing to buy Alexander Wang goods?
Small Emile Tote on ShopBop for $895.
Small Golf Bag on ShopBop
for $985.