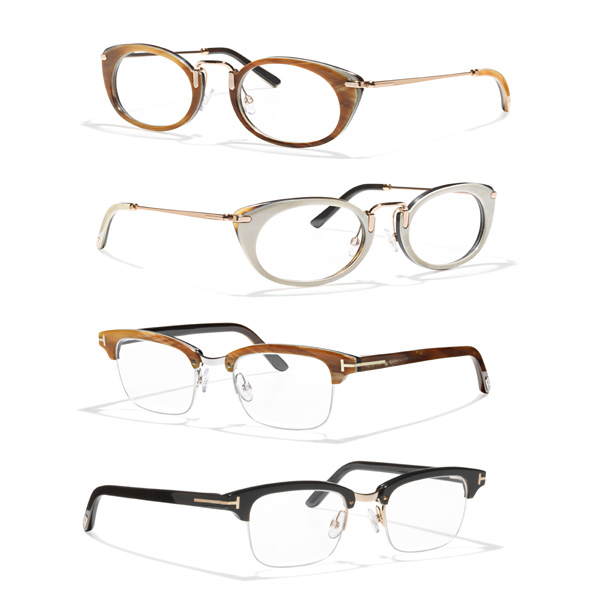 Spectacle-wearers just got a major upgrade! Tom Ford's ever-growing enterprise of glamour is now launching a special-edition eyewear collection. Inspired by 1950s elegance, Tom has designed variations for both men and women, but naturally it's the ladies' frames that have a bit more verve.
In precious water buffalo horn and yellow-gold plated metal, you can choose between soft brown-and-gray or white-and-gray stripes. These retro-esque frames have that slight cat-eye shape that's ever-so popular right now, but there's nothing too exaggerated going on here – just enough to give your peepers a coy wink. Just think how sexy these would look with a tousled updo and a bold red lip.
It wouldn't be Ford without full-on luxury; these glasses come in a special resin box, including conditioning cream and a chamois cloth. And for this price, they should! These editions are only available from April through June, so this is an extra-special spectacle event. Who ever said boys don't make passes at girls who wear glasses?!
Available for $2,950 at Tom Ford boutiques and select department stores.