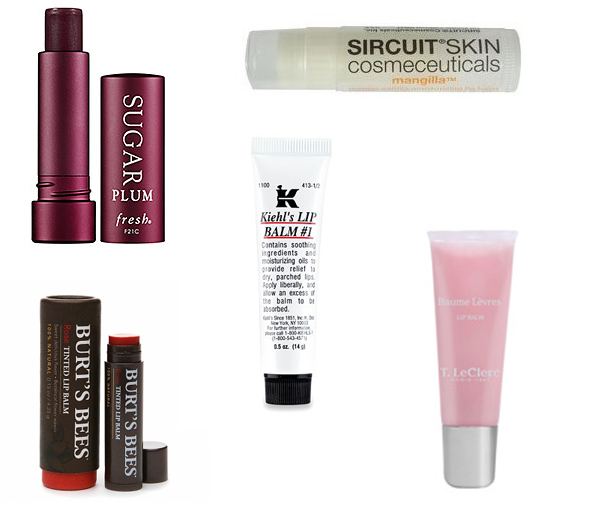 When I'm not opting for a swipe of gloss, I'm a lip-balm girl, through and through. You'll never see me with a heavy mouth of lipstick – I personally hate the feel, and I honestly don't think you need a made-up pout unless the occasion really calls for it. A good tinted lip balm looks natural, youthful, fresh, and healthy. And those are the kinds of lips guys want to kiss (as much as women love the look of lipstick, most guys are hesitant to compliment, let alone put their own lips in the vicinity). But it's not about them! These are the lip balms that put our lips in the very best condition:
1. Fresh Sugar Tinted Lip Treatment: With a light lemony scent and shades ranging from sheer red Passion to deep Plum to warm nude Honey and beyond, there's no doubt that Fresh's Sugar is the quintessential luxe lip balm.
At Sephora
for $22.50.
2. Burt's Bees Tinted Lip Balm: You can always rely on Burt's to deliver completely natural products that are kind to your skin – and you're wallet. I'm still so happy they amped up their balms by giving us six different lightly tinted shades to choose from. I'm partial to Rose; it's like my own bare lips, but better.
At Drugstore.com for $6.99.
3. Sircuit Skin Mangilla Moisturizing Lip Balm: Sometimes it's all about the scent. Tina flipped for the Mango-Vanilla flavor (http://www.snobessentials.com/2011/04/sircuit_skin_mangilla_lip_balm.html) of this moisturizing stick, and I have to admit, it smells good enough to eat. It's shade-free, so you can layer all you want.
On Amazon for $7.50.
4. Kiehl's Lip Balm #1: Kiehl's knows skin, which is why their lip balm is ultra-protective and super-moisturizing. Soothing and slinky-smooth as you apply, it's kind of addictive.
At Saks Fifth Avenue for $7.
5. T. LeClerc Baume Lèvres: For those who want a little something more, this French brand delivers balm with a subtle hint of golden sparkle. Choose Rose Lacté, a pale pink, or Châtaigne, a just-bitten berry.
Available in-store only at Barneys New York for $18.50, or inquire at T. LeClerc for where to purchase.