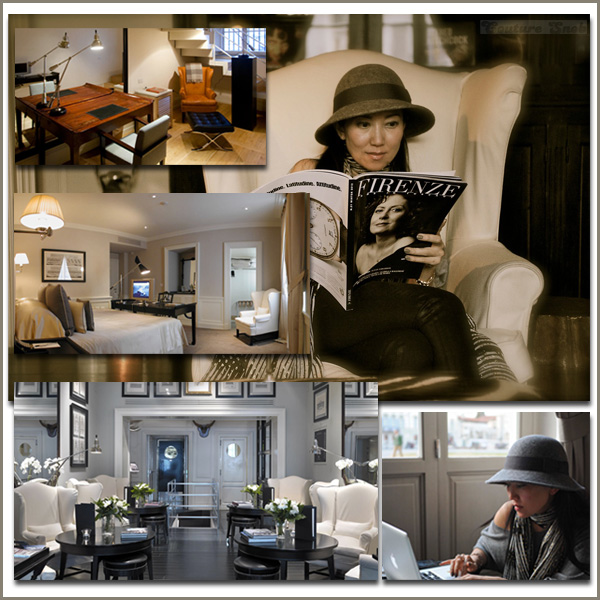 Photographer: Tommaso Fontanella
I don't feature hotels unless they are extraordinary, which JK Place Firenze is. With only 20 rooms set in the heart of Florence, it felt more like I was a pampered guest at someone's home than a hotel. The intimate ambiance begins at check in– where there is no front desk, you are instead ushered in to the library and greeted by Claudio, Angela, or Marina who already know you by name and have your room ready. I stayed in a duplex two story room (pictured above) with a magnificent view of the Santa Maria Novella. I couldn't wait to return to my cozy room each day and miss it greatly. Each morning, breakfast was served in the airy and light-filled dining room and upon returning after a day of sight seeing and shopping, a cocktail awaited you in front of a cozy fireplace (where I would blog and work). Gucci hosted a dinner for us at JK Place on the first evening in Florence and the food was spectacular!
This is truly a special property, and I have to thank my friend Devi Kroell for highly recommending it (she also insists I return and stay in the Master Room the next visit)! If you are in Florence, stop by for Sunday brunch or a cocktail– ask for Claudio the property manager and tell them the snob sent you.
J.K. PLACE FIRENZE – Piazza Santa Maria Novella, 7 – Firenze Tel. +39.055.2645181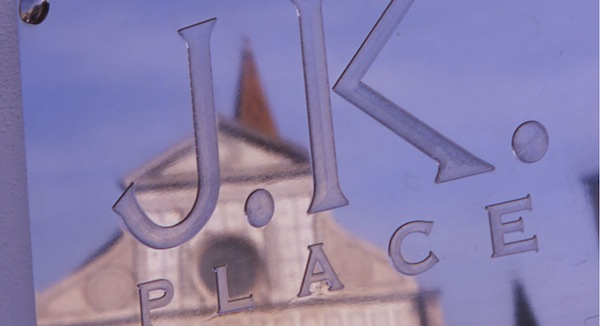 People often ask me what JK means. It is the combined initials of the parents of the owner of the property. So romantic, right?
The breakfast room. Ask for fresh mint leaf tea, it's the perfect way to start the day if you ask me (since I do not drink coffee!)

This is where we had dinner. Great memories of the evening!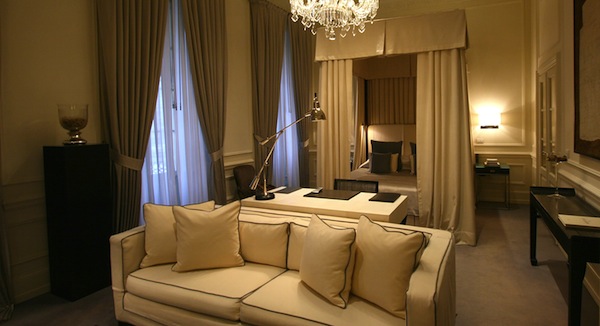 Ahhh, the Master Room, can't wait to stay in this room the next time I visit.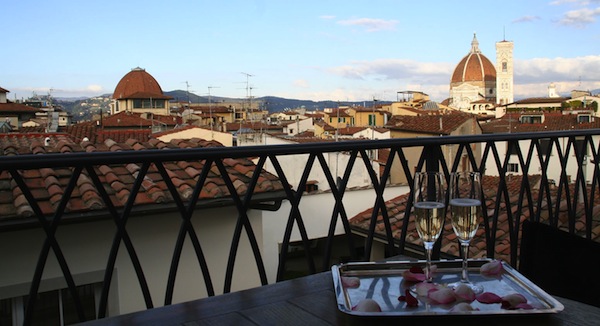 View from the penthouse balcony. Florence is one of the most beautiful cities in the world!
The Penthouse.
Penthouse Bath.
This is where I ended up each day, having a cocktail by the fireplace and blogging on my laptop!
J.K. Place makes amazing martinis, make sure you try these Tuscan olives, you will never eat olives outside of Tuscany again!
Gucci dinner for bloggers around the world! I loved meeting so many new friends from China, Japan, Brazil, the UK, France and Korea!