Yesterday was one of those days you file under: Do not repeat. My dog threw up on my new Alaia shoes, my 7 year old decided he is actually 17 and should drive a golf cart, I ran out of gas 2 hours before a Vogue dinner and ended the night chasing a bird that somehow got into my bag closet (images of droppings on my Birkin collection still haunt me). The only event that saved my day from being pure disaster was attending the dinner celebrating American Beauty by Claiborne Swanson Frank at the Mansion (how did I make the dinner even though I was stuck on the side of a freeway with a grumpy 7 year old? I called the police for road side assistance, they show up within 2 minutes whereas OnStar or AAA take up to an hour- remember this tip, always call the police!).
The dinner was hosted by Vogue, Neiman Marcus, and Estee Lauder— a group who know how to show girls, beautiful American girls that is, a good time. I thoroughly enjoyed getting to know my seatmate, Claiborne Swanson Frank and catching up with her co-author Genevieve Bahrenburg. A beauty herself (though she prefers to be behind the lens), Claiborne told me she wanted to show the diversity of American beauties through her lens. I love this gorgeously shot book– the girls look natural, comfortable and yes, very very beautiful. There is a lot to be said for looking just a bit un-done, un-polished, and un-intentional. Don't you agree?
If you are in Dallas, head over to the Neiman Marcus at North Park tonight April 11th from 6-8pm to meet Claiborne and Genevieve for an intimate book signing!
American Beauty by Claiborne Swanson Frank is published by ASSOULINE. Available at ASSOULINE boutiques worldwide and at ASSOULINE.com.
Image Credit: Claiborne Swanson Frank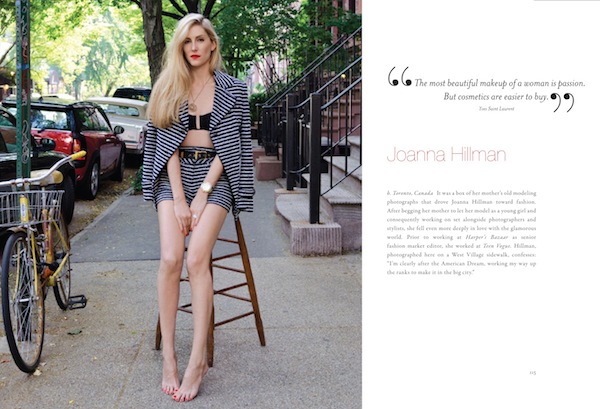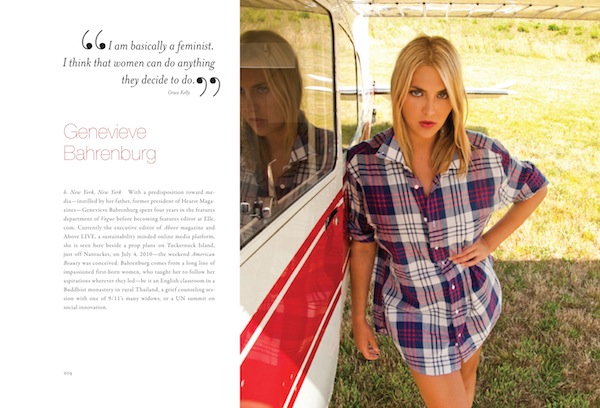 Table setting from last night's dinner. Obviously the theme of the evening was "Beautiful".

Estee Lauder surprised us all with yummy gifts, including a beautiful gold monogrammed compact powder with each guests' initial on it!
Claiborne Swanson Frank with Estee Lauder rep Teresa Seivaggo and Genevieve Bahrenburg.

Designer Abi Ferrin with moi.
Max Trowbridge, Abi Ferrin, Ron Corning, Anne Vincent and guest.