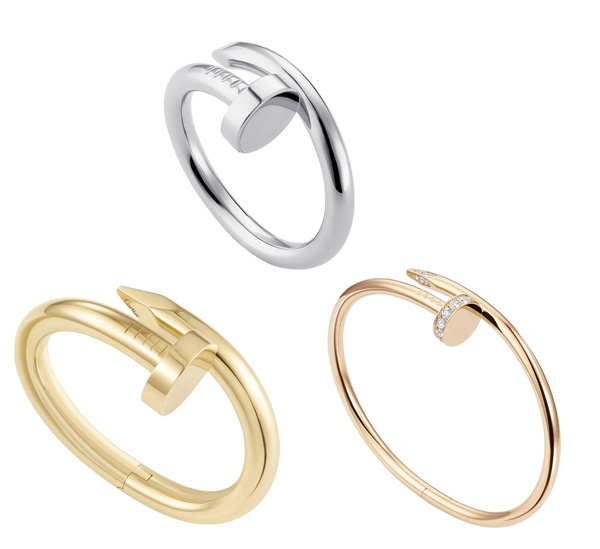 The name of Cartier's newest collection translates to "just a nail," but it's so much more than that! I was invited to the launch dinner and party for "Juste un clou," on Thursday evening but alas, I couldn't fly to New York to attend. Instead, I'll just have to satiate my Cartier craving with images of their new and exciting collection (for now at least).
In the Sixties, the Love bracelet came into being, and it's now more covetable than ever. The next decade, Cartier's designer at the time, Aldo Cipullo, went a bit grittier. From dreams of love to thoughts of nails! In honor of Cipullo's original nail bracelet design, they have just released a groundbreaking new assortment of yellow-gold, diamond pink-gold, and white-gold bracelets and rings.
Cartier is one of the most prestigious jewel houses in the world, but they always maintain that irreverent sense of humor the French are known for. Who knew a piece of everyday hardware could be so chic? I mean, it's just a nail. But I must have it! Available at Cartier.