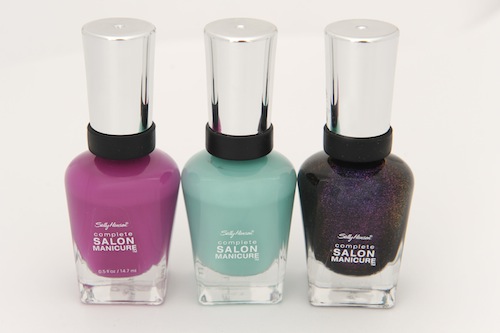 I mean…can you say amaze-balls!? Sally Hansen teamed with three top designers (Alexander Wang, Tracy Reece, and Prabal Gurung), to create exclusive nail colors to complement each of their Fall 2012 runway collections and now those shades have launched for us all to nab. Above is the Prabal collection and I can't wait to go out and buy the shade to the right (even though it has the unfortunate name of "Loves Me Not"). The other two shades are Barely Bluebell and Purple Posy. Aside from killer colors, all the polishes in the three designer collections are all-in-one formulas that combine base coat, strengthener, growth treatment, color, and top coat.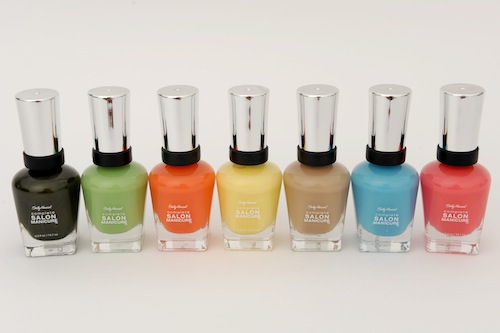 Above is Tracy Reese's collection for Sally Hansen (this marks the twelfth consecutive season the duo have teamed-up).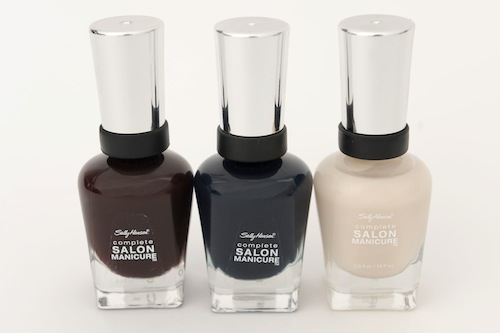 Alexander Wang's Sally Hansen shades are true to his aesthetic – clean and natural-looking. The colors have pretty fierce names: Oxblood, Parchment, and Petrol.
The shades from each of the three collections retail for $7.99.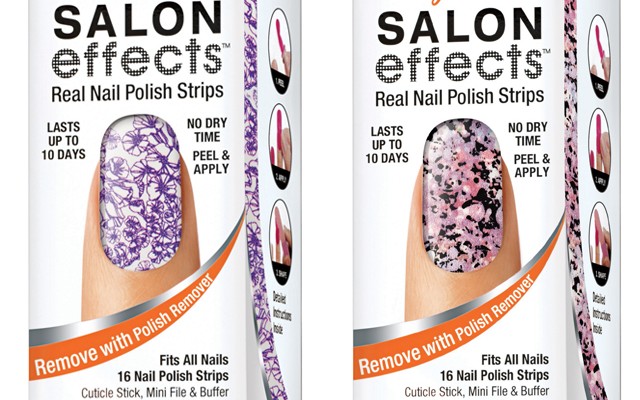 Lastly, nail wraps are all the rage at the moment (I have to say though, for the most part, I'm not such a fan of them if you're over the age of 12…), so to complement his trio of Fall shades, Sally Hansen just launched Prabal nail wraps, each of which are based on the designer's Spring 2012 collection.