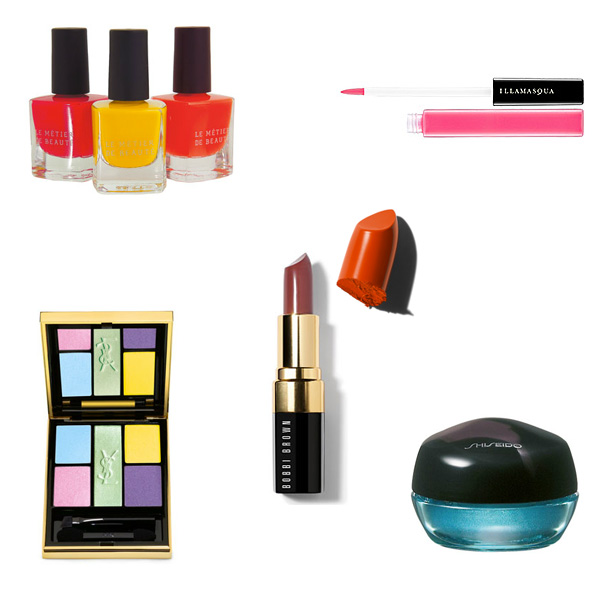 It's not just BeautySnob – hot-hue fever seems to be everywhere. The Five Big Brights will get you ready for summer.
Not sure about floral jeans for Spring? Stiletto Jungle has 5 ways to embrace the trend.
CoutureSnob is hooked on Fifty Shades of Grey. Find out about the two sides of Ana!
Johnny Depp rocking out with Marilyn Manson? Believe it. Allie is Wired has the video.
For those who travel with little ones and don't want to risk rickety and unsanitary hotel cribs, GoCrib's portable crib and play yard is just the thing. At TotSnob.
Coquette is ready for the beach with her picks for the best canvas bags to take you into summer.
Second City Style thinks the key to the "new" floral dress is asymmetry – in the print or in the silhouette andFloral Is The New Black!
Calling all mermaids, sea temptresses, sirens, and most importantly, snobs! Here it is: the holy grail of all shoes! Alexander McQueen Oyster-Shell Wedge at ShoeSnob.
Solange Azagury-Partridge Ballcrusher,Gold Pearl and Sapphire Earrings: She's a Maneater at JewelSnob.
Shopping and Info loves the J Brand jean jacket seen on Kanye West's new Beyonce Kim Kardashian.
The Beauty Stop takes a closer look at the new Jergens Natural Glow & Protect.