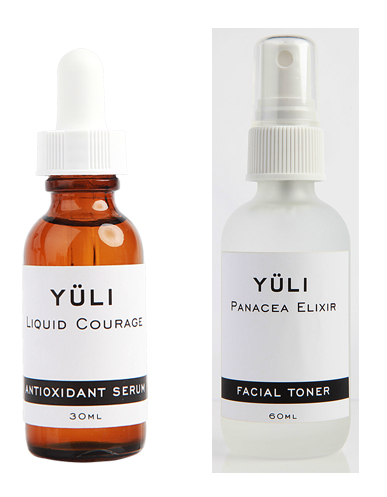 I'm always a fan of trying something new, and skincare is something where I tend to stick to my favorites. A friend of mine recently introduced me to a new line called YÜLI and from that moment on I was floored. The appeal of the slick packaging and the clean and simple products is honestly refreshing.
I tried the Liquid Courage Serum, which is designed for the jetsetting and busy folk of the world (also known as a snob!), and the Panacea Elixir (a facial toner). The elixir, which had a cleansing and refreshing effect on my skin, prepares your skin for the serum, which is luxuriously rich and hydrating. After rubbing a few drops on, your skin will feel hydrated, firm, and healthy; and will continue to do so for the rest of the day. Also, the best part is that their products are organic and all-natural. You look AND feel great.
As the Man Snob, I'm rarely impressed by most skincare products, but YÜLI amazed me. Not only are the products great, but their customer service is fantastic. I highly recommend them for any guy (or girl) out there.
Available at YÜLI.
P.S. if you order before June 20th, you'll receive a 20% discount by entering "SNOB20" during checkout.