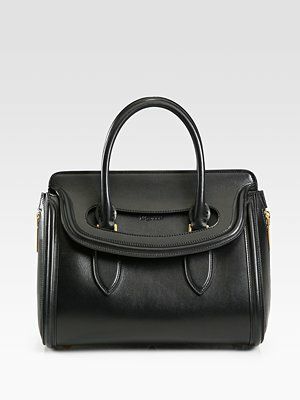 I've just found my new not-so-basic black bag. Tina and I are all about the LBB at the moment, and while she's torn between an abundance of options, I've found my dark hero in Alexander McQueen's Heroine. The shape: just amazing, the details: avant-garde yet totally ladylike. The genius of the McQueen sensibility is the flawless mergence of the wild and wearable.
I am loving the cutout flap – it's sexy and naughty without sacrificing classic design or proper structure. Since the handle must slide through it every time you open up your purse, it might be a minor hassle. But no pain, no gain! And my closet definitely needs to gain this number. At Saks Fifth Avenue for $2,395.
Pair with: Valentino is also versed in delivering a twisted ladylike classic. Snap up their rockstud-and-lace pumps while they're on sale and treasure them for seasons. On Net-a-Porter
for $597 (from $995).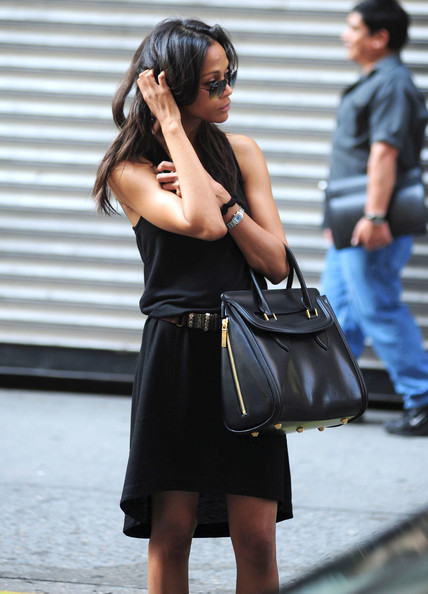 Zoe Saldana carrying the Heroine.