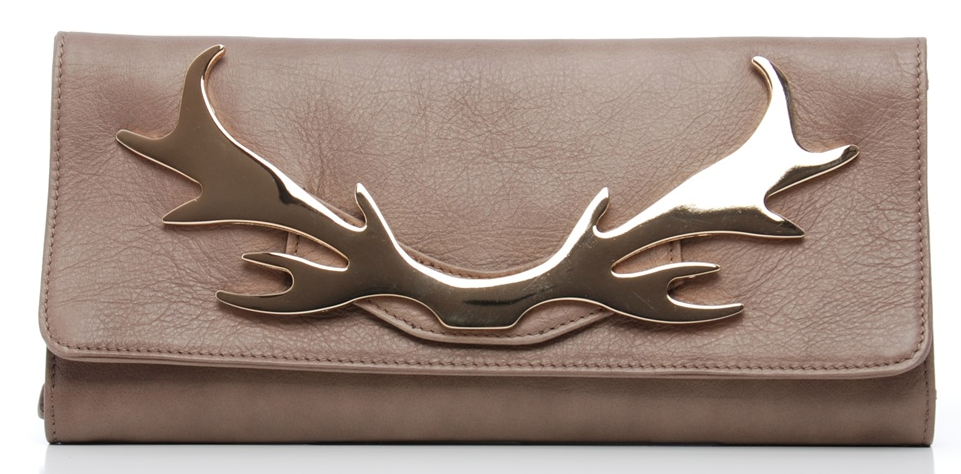 Our month-long Roztayger bonanza continues with our next giveaway: Louloubelle designer Louise O Leary's deliciously unique Antler clutch. Not only will this "mushroom" vegetable dyed roll-out bag of Tuscan leather, finished off with a statement-making, awesomely functional brass antler hand-strap, demand attention from the other side of the room, only 100 were made of this collector's piece! The Antler clutch retails for $486, and it has been nominated for Best Overall Bag by InStyle magazine – enough said.
To ENTER, you must LIKE the Roztayger Facebook page AND the Bag Snob Facebook page. You will be the first to know about the most amazing new bag designers that only Roztayger carries. If you entered last week, you can enter again this week but only one prize per person will be awarded. At the end of the week, we will choose one winner via a random computer drawing. Each week in May we will have a new bag and a new chance to win!
Thank you Roztayger for this fabulous giveaway!