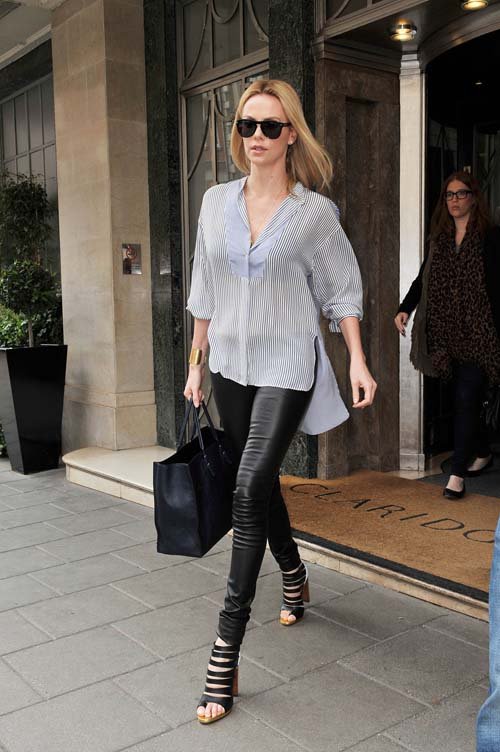 Charlize always looks stunning, but out and about in London on June 1st, she looked revolutionary! Her day look is simply genius: leather leggings, by The Row, updated for spring with a breezy blue-and-white striped silk blouse.
Stella McCartney's billowing asymmetric top is the ideal antidote to sexy, thigh-hugging skin and amped-up Christian Louboutin heels. A strong departure from the curvy red sole, the Decoupata sandal boast loads of cutouts and surprising panels of white and gold leather. Her big and boxy Balenciaga Papier tote finishes it all off to perfection.
Here's how to score Charlize's impossibly cool and ever-so slightly rebellious late-spring ensemble for yourself:


Stella McCartney Striped Poplin Tunic
At Bergdorf Goodman for $1,095.
The Row Moto Stretch-Leather Leggings-Style Pants
On Net-a-Porter
for $1,700.
Christian Louboutin Decoupata Sandal
At Barneys New York for $1,295.
Balenciaga Papier Tote
At Barneys New York for $1,445.