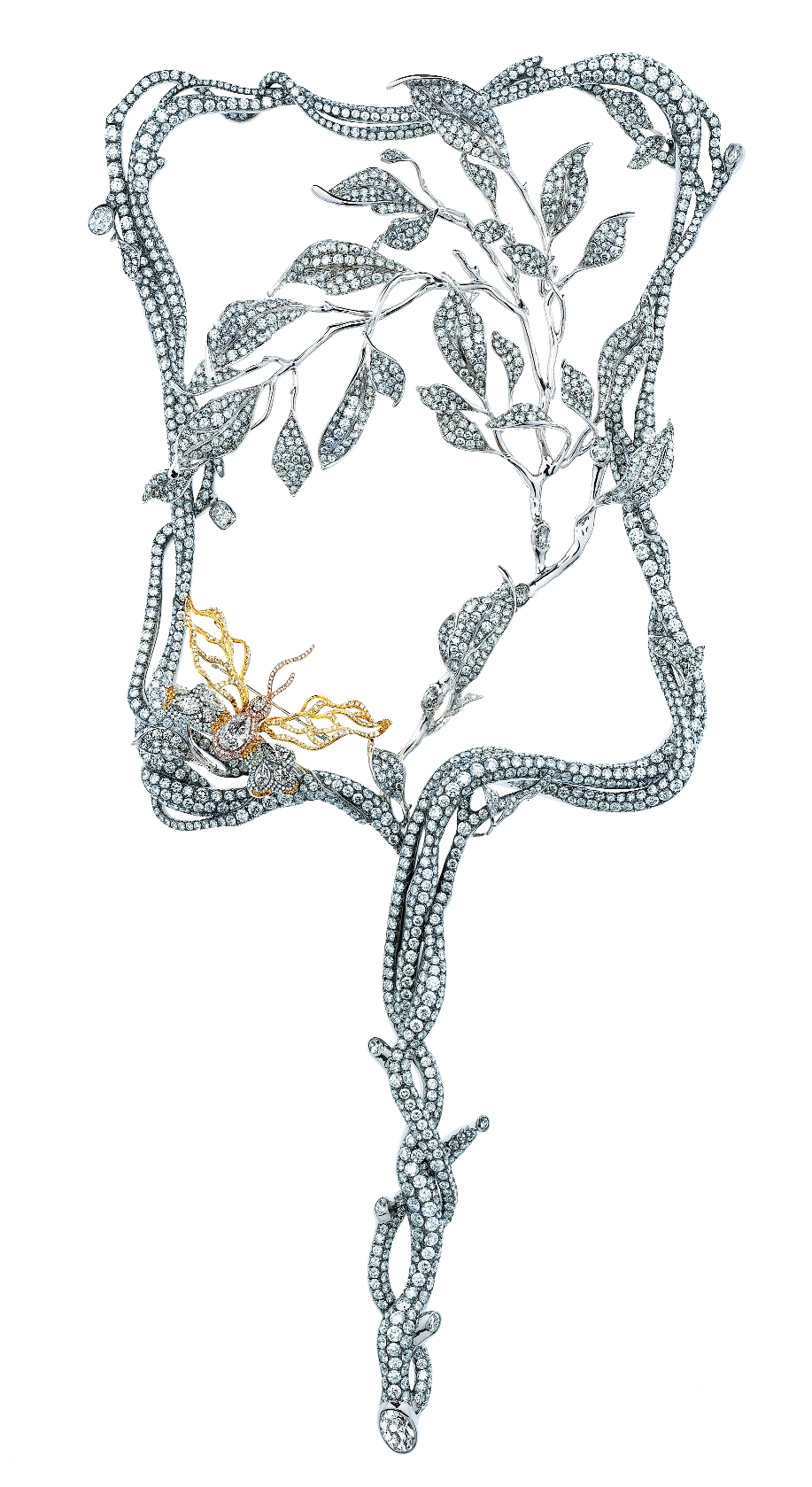 I am currently in Florence, awaiting the arrival of one of my dearest friends, Jewel Artist Cindy Chao. I'm thrilled to see her, and I'm equally excited that her incredible "Majestic Beauty Fan" will be featured at the Masterpiece London, Britain's premier art, antiques, and design fair from June 28th-July 6th.
This is one of the most exquisite pieces she has ever designed (and you know that's saying a lot). Cindy created the one-of-a-kind collector's item with 2,300 Forevermark diamonds, which weigh a shocking total of 310.27 carats. All these dreamy diamonds are expertly intertwined with 18-karat white gold, spiraling diamond branches, and a detachable butterfly brooch (18-karat yellow, rose and white gold).
The Fan is sure to be the star of the Brilliant exhibition, an exclusive collection curated by Vogue UK editor Carol Woolton, in honor of Queen Elizabeth's Diamond Jubilee. If you're in London during this time, you simply must try to see this exhibit!