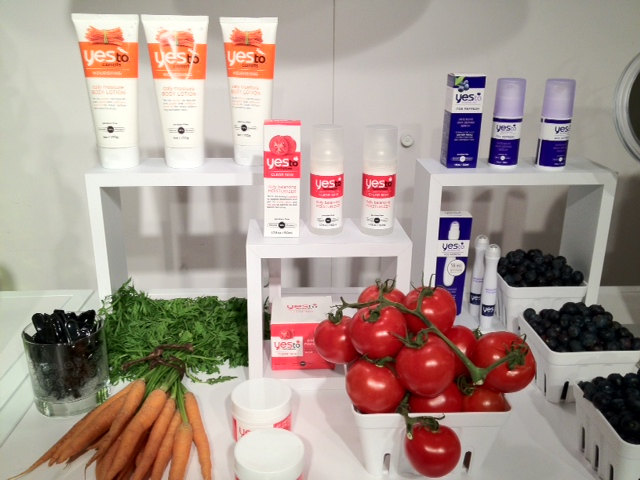 Try as they may to revamp their offerings to make them appear more luxurious, CVS, Duane Reade, and other similar drugstores have nothing on Target. Hands down the best place to shop for affordable beauty products they stock one of my favorite brands (and I'm talking fave at any price point) – Yes to Carrots – along with a slew of other notables. I stopped by the Target showroom last week to check-out the new beauty products that Target will be launching for fall (they hit stores starting right around now and continue to roll in through the summer). I was immediately drawn to the natural and body section. Target has expanded their Dead Sea Essentials by AHAVA assortment with gift sets and a slew of other frugal finds including: Aloe Vera Cellulite Spa Sponge ($9.99), Soothing Chamomile Mud Mask ($2.99), Spa Scrub Exfoliator Kit ($12.99), Vanilla Dead Sea Bath Crystals ($14.99), and Vanilla Massage Bar ($5.99).
Also worth noting, this August, Target will be introducing Boots No7 Beautiful Skin (this is the Boots you see all over the UK). Among the items in the collection are: No7 Beautiful Skin Day Cream Normal/Dry ($13.99), No7 Beautiful Skin Melting Gel Cleanser Normal/Dry ($8.49), No7 Lift & Luminate Day Cream ($20.99), No7 Lift & Luminate Eye Cream ($20.99), No7 Lift & Luminate Night Cream ($20.99), and No7 Photo Fix Wrinkle Filler and Primer ($19.99). Target is also launching a bunch of up & up products (the brand already has more than 800 products – everything from skincare and body care, to sun care and personal care!).
You can also expect new products from Pixi, JK Jemma Kidd, Napoleon Perdis' NP Set, Umberto Beverly Hills, John Frieda, Nicole by OPI, and my fave, Yes to, is launching a bunch of new hair care products for the fall!
Check-out Target's current beauty offerings here.