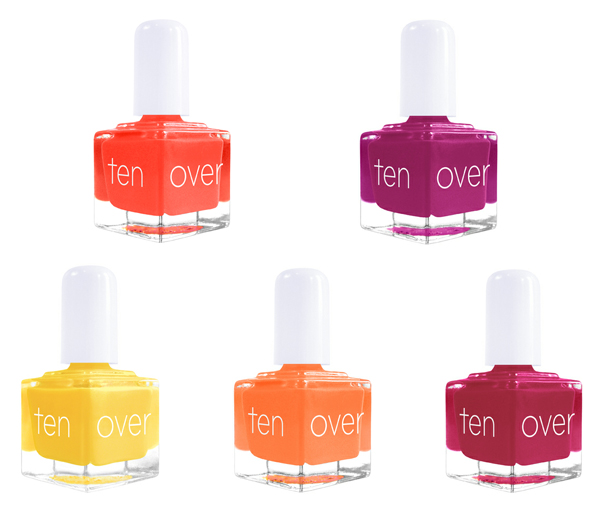 New York City snobs and those of you who frequently hit Manhattan: if you haven't already indulged in a pedicure at Ten Over Ten, then strut your sandaled feet over there, stat! With a hip TriBeCa location, as well as a spanking new one at the Parker Meridien hotel, the prices are totally reasonable, but the spirit is low-key luxury (iPads at every station, limestone-slab tables, big bamboo-style footbaths, and nail-polish options including Chanel and RGB).
Now, in time for summer, the cult salon has taken matters of hue into their own hands, releasing a mini-collection of five Big Apple-inspired lacquers, designed to be seen on the street: Parker Palm Springs, a multi-seasonal pink-magenta; Parker Meridien, a cool melon that would brilliantly offset a turquoise swimsuit; SoulCycle (yep, that's a reference to the elite spinning clubs!), a not-so-neon yellow; and Elizabeth, a yummy purple-fuchsia. At the moment, I'm all for Hudson, a scalding-hot coral that's as neutral as it is tan-friendly.
At Ten Over Ten for $18 each.