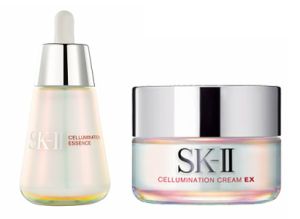 Feel like a natural woman with SK-II Cellumination Essence. At BeautySnob.
Stiletto Jungle picks affordable swimsuit cover-ups for every style, from casual to bombshell.
The Beauty Stop spills the deatils on Lady Gaga's new Fame fragrance.
When attitude is a must for going out, tough and boyish boots are creative fun to dress up. ShoeSnob reveals her Top 5 New Moto Boots.
Shopping and Info wants this rose Hermes Kelly bag for summer 2012 .
Amber Heard Wears BOSS Black. CoutureSnob shows you how to cop Amber's self-assured afternoon style for yourself.
Allie is Wired has a first look at Edward, Bella and Renesmee from Breaking Dawn Part 2.
Mania Mania's rustic costume pieces are ideal for sun and surf, especially if there is little to no actual surfing involved in your beach routine. At JewelSnob.
Coquette wants to lounge by the pool in colorful patterned bikini's from Old Navy.
Second City Style thinks that sometimes you want to wear something classic without looking like you're an extra from Mad Men in Style Sleuth: A Twist On Ladylike Classics.
Gund's "My First Sports Bag" is 100% boy, without taking it to a level of masculinity that detracts from the outright cuteness. At TotSnob.