Live on Bloomingdale's: the launch of our long-awaited collaboration with genius denim brand, DL1961! Meet the Snob Essentials, seven styles for seven days of the week.
No piece of clothing is more versatile than a pair of jeans; now we've turned the versatility up a few notches by creating different pairs for all the varying moments in your life. These aren't your ordinary jeans, this is a wardrobe to keep you chic 24/7.
From Cocktail, the classic Emma cut in Manhattan, coated and embellished with luxe leather side panels, to your Black-Tie substitute (metallic gold via Emma in ornate brings the glitz without going overly flashy), we've got you covered. Travel with the Amanda, in basic black LAX or St. Barths to take you from plane to cocktails effortlessly. Transition and be on trend with the Emma in Bali or Fiji– dip-dyed at the leg for a subtle ombré effect; go from office to play in the ultra-dark and brilliantly faded Everyday Bolt in Amanda; and live free and easy in the Brunch jean– jewel-toned Quartz or Jade, via the flared Joy. Take the guesswork out of denim-dressing, and let Snob Essentials be your guide! From $178-$225 at Bloomingdale's.
The idea behind the Snob Essentials collaboration is to tailor jeans to a woman's lifestyle. We know what our jeans are doing, they're skinny/boot cut/flared/straight but we are focused instead on what women are doing and tailoring the collection of jeans (or "Fancy pants" as I like to call them!) to a woman's daily life. There is an amazing Black Tie Substitute jean with gold baroque print, a Travel jean with a customized back zippered pocket that holds your ID, Cocktail jean with chic leather trim, a Downtown Hipster jeans and Sunday brunch jeans (most are available in different color ways). Seven styles for seven days of the week– all you need to be chicly dressed for any occasion!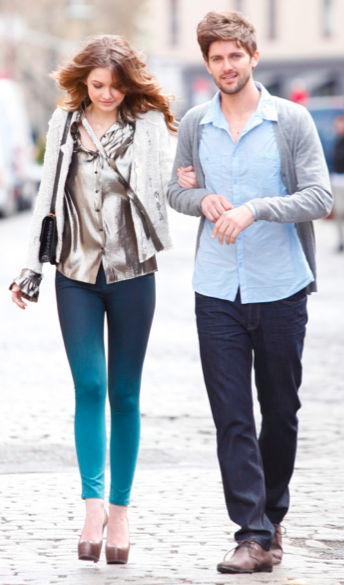 The Transition Jean (Available in Emma Bali and Emma Fiji)
The Hipster Pant (Available in Emma Bedford)
The Black-Tie Substitute (Available in Emma Ornate)
The Brunch Jean (Available in Joy Quartz and Joy Jade)
The Cocktail Pant (Available in Emma Manhattan)
The Travel Pant (Available in Amanda LAX and Amanda St. Barth's)
The Everyday Jean (Available in Amanda Bolt)