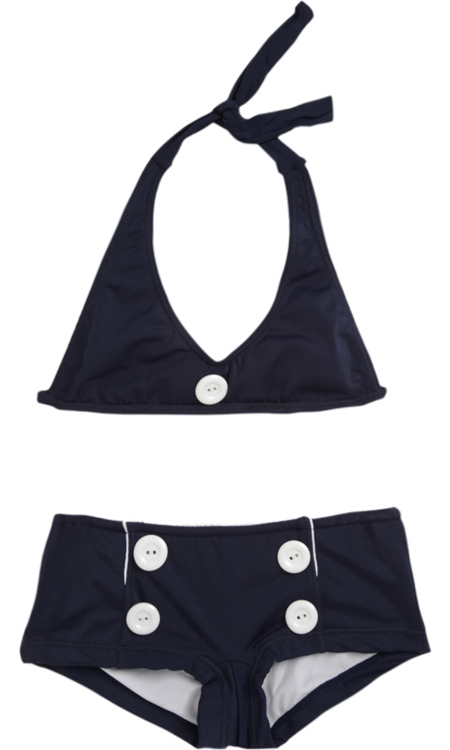 The sailor trend has been big for Summer 2012, from MAC's "Hey, Sailor!" line to Yves Saint Laurent's rope- and anchor-heavy accessories collection. But naturally, I think the sailor look is cutest on none other than little girls. Especially when they're playing captain, whether it's by the beach, pool, or sprinklers.
At half-off, this bathing suit is a late-season steal that's worth jumping on. We might already be looking forward to fall, but we still have a solid two more months of beach weather ahead of us. Which means plenty of opportunities for them to wear out the suits you already bought. Not that your tot cares about being on-trend, but the old-school cut of these buttoned boy-shorts and matching halter is right-on at the moment. Better yet, it's simultaneously a total classic. Here's to hoping she doesn't grow out of it by spring-break time!
At Barneys New York for $43 (from $86).