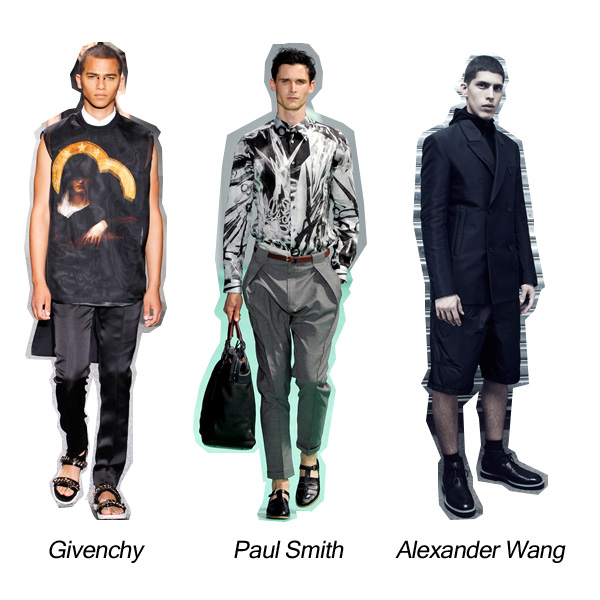 Givenchy: Riccardo wins again. The man has managed to take gothic fashion and elevate it to the highest form of chicness. You know, the one where you see people actually wearing it? Well, this season was no exception, with iconography-based prints, and über fun apparel. If ever you wanted a gilded and tempura Renaissance that Fra Angelico would be proud of, you'd find it here.
Paul Smith: Paul did an amazing job this season, creating very Man Snob clothes featuring incredibly cool patterns that are always comfortably masculine. They also serve a unique purpose of going from day to night with ease.
Alexander Wang: A little urban, a little goth, a whole lot of chic. Alexander designed a collection that continues his cold as ice signature. I want it all.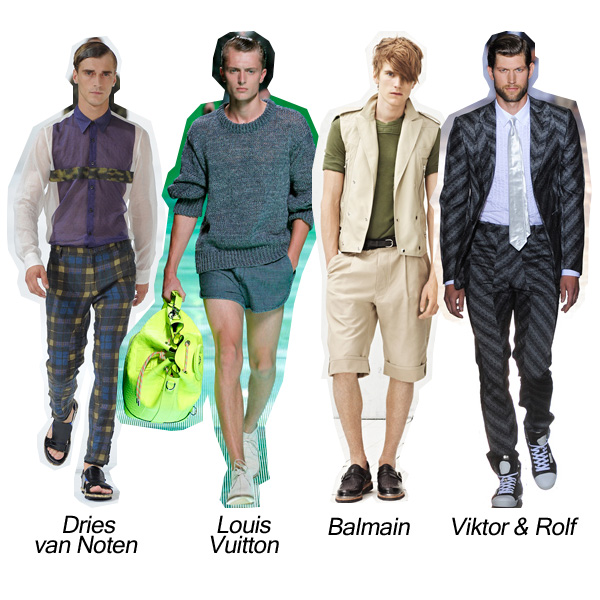 Dries van Noten: This season, the collection featured what can best be described as color blocking, even though it's technically not true color blocking. The patterns were beautiful and mostly transparent and played well with other colors. This show was delightful.
Louis Vuitton: Louis' runway provided the epitome of sport, both nautically and physically. It was absolutely fresh and slick. The "wet suit" was a particularly strong look.
Balmain: You cannot be a Snob and not love the house of Balmain. I worship the ultra-luxe (and fabulous) mindset of the apparel. M. Rousteing utilized a clean, sexy, and slightly feminine aesthetic for his male RTW. The clothes are snug, timeless, and most likely, the cost of a small car.
Viktor & Rolf: What a fun collection! Okay, so maybe fun isn't the right word to describe it, but I want to wear it all. The patterns were slightly flashy, but not too obnoxious. The shoes were incredibly awesome, and I want those especially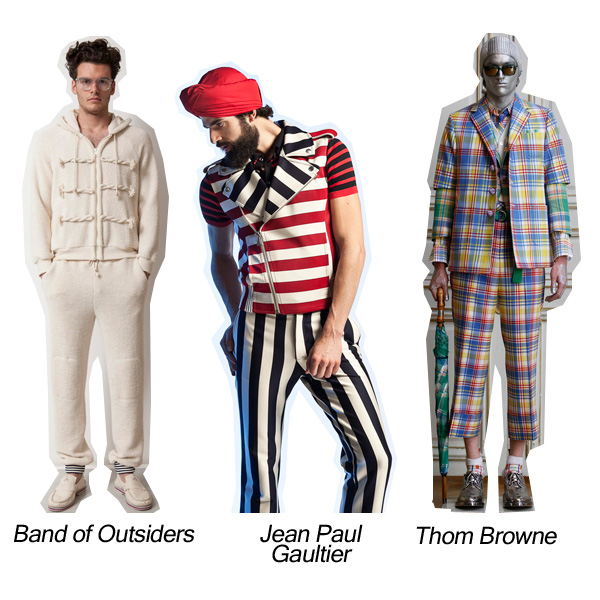 Jean Paul Gaultier: An amazing collection that oozed sex and modesty simultaneously, owing to beautiful colors, tailoring, and material. The exotic touches (i.e. turbans) only heightened the JPG drama.
Band of Outsiders: Scott put an awesome collection in a window this season for the longest fashion show ever. I won't go into details, but sweet concept for great clothes! They were very Band and super chill, conveying the popular chic hipster feel.
Thom Browne: Like always Thom utilized theatrics. However, that's what makes it Thom! Now the colorful collection can't exactly be worn at once, but you can easily jazz up a boring outfit with a single rainbow plaid piece. Not going to lie, I thought it was the epitome of creativity and high fashion.