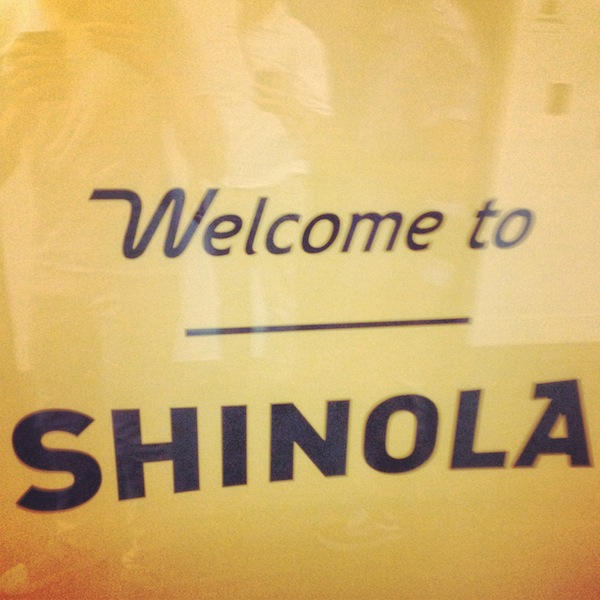 This week, I found myself on a mini adventure to Detroit to experience a rebirth. Slightly dramatic? Yes, but equally necessary to describe what I saw. The city of Detroit has a downtrodden reputation that has persisted with its name for as long as I can remember. As we all know, its home of American design and manufacturing for the automotive industry (and really good music!). So why was I, the Man Snob, in Detroit of all places? I was in town for a preview of a new brand with a historic legacy, Shinola. Yes, for those who are a little more familiar with days past, the shoe polish brand that you know sh** from.
What sparked my interest in the new Shinola was the fact that they are intently focused on American manufacturing, and the quality factor associated with that designation today. The brand is not focusing on shoe polish nowadays, but leather products (read: bags, wallets, etc.), watches, and bikes. Eventually, they will expand their product line, but as of now, Shinola is in a mode that could best be compared to a startup.
The company's leather goods are worth focusing significant attention upon. All leather used in the productions of Shinola's products comes from Horween in Chicago, a 107-year-old leather tannery on the Chicago River, and one of the oldest and few remaining in the United States. High quality and reminiscent of a bygone era, the leather can be found in everything from watch straps to bicycle seats to iPad cases (not so bygone, but equally impressive). As far as bags are concerned, they are designed for a masculine consumer who cares about quality and incredible design. Knapsacks are constructed of leather and canvas, and are great for the day-to-day or travel adventures. iPad cases, wallets, portfolios, are simple, yet tasteful. Eventually, as their range of products expand, the leathers and styles utilized will expand. On the horizon: sleek cordovan leather!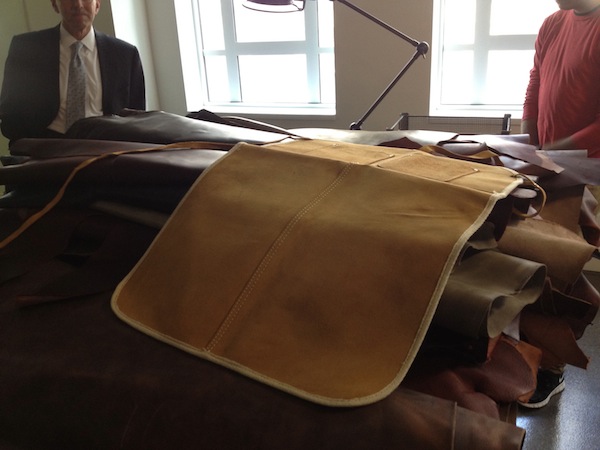 The amazing leathers that will be used in production from Horween.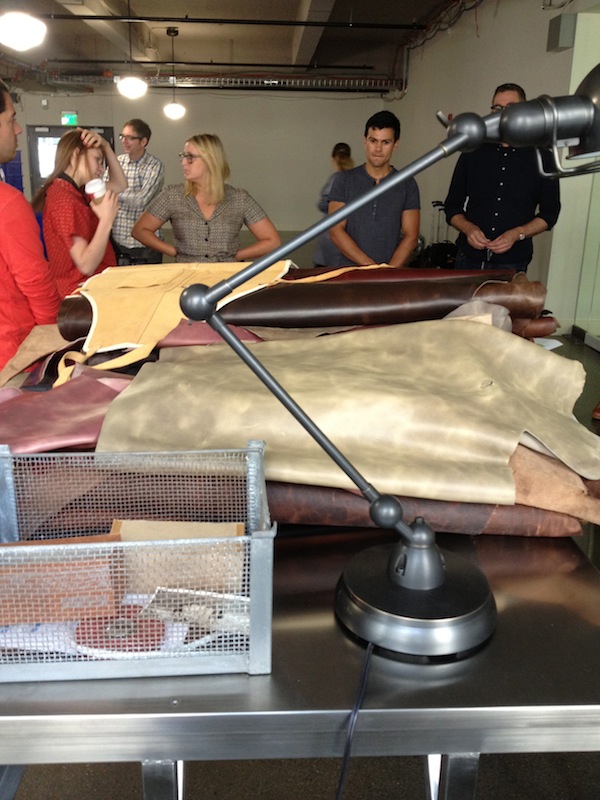 The materials vary greatly, but all-in-all they're fantastic.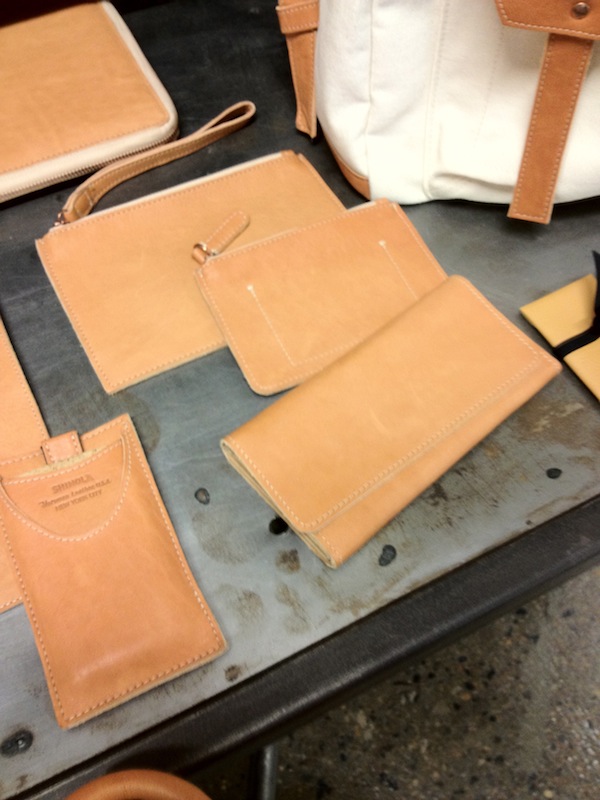 Wallets, pouches, iPhone® cases, oh my!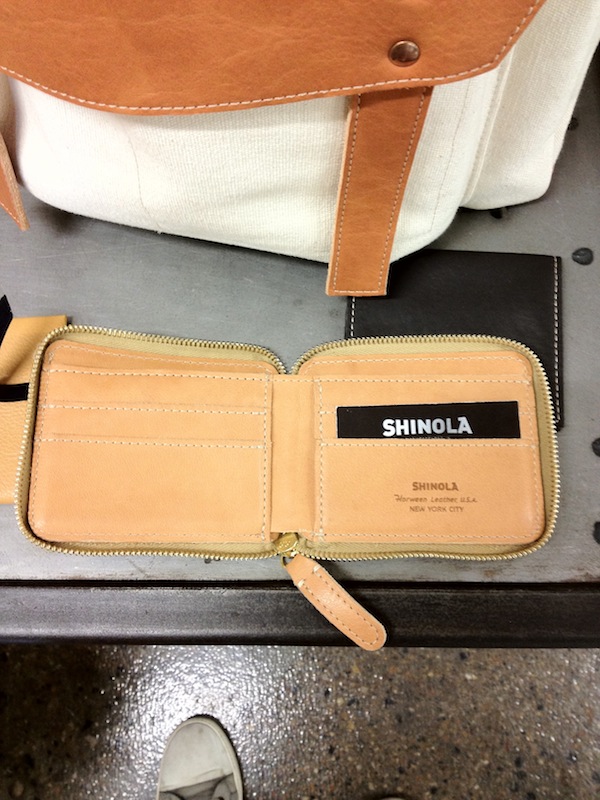 Not only are the wallets über fantastic, but they felt great in your hands, too.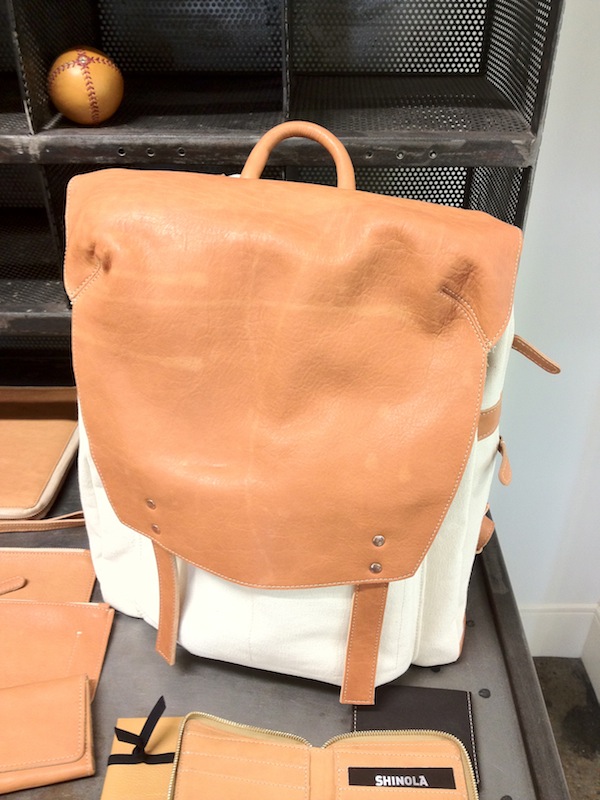 A sick knapsack, that belongs on my back, not this table.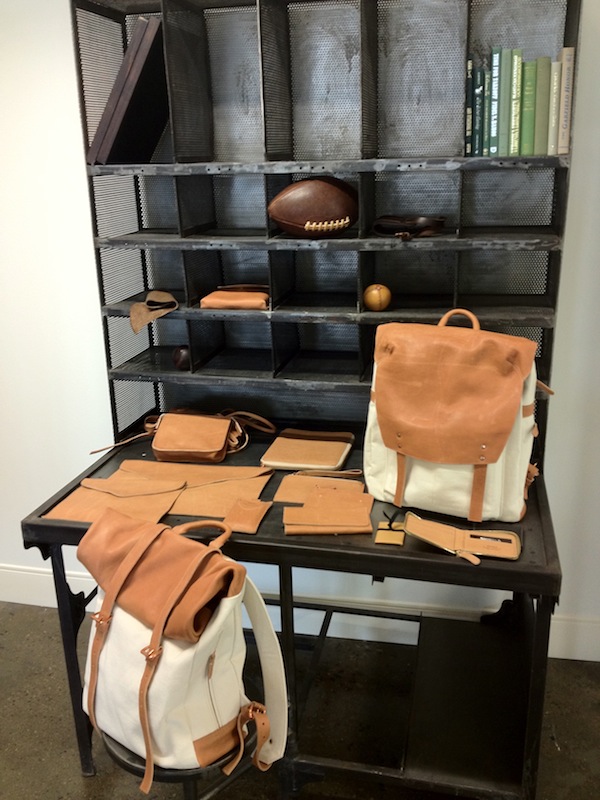 Leather, leather, and more leather.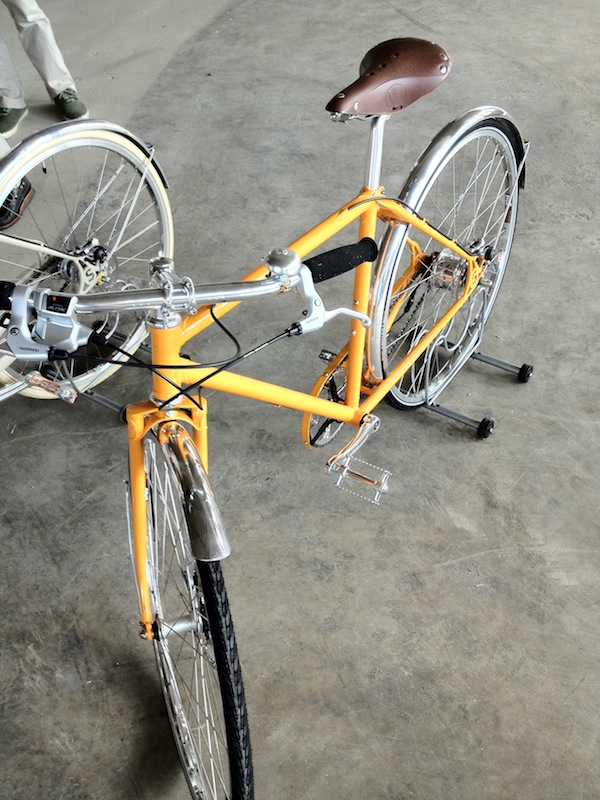 Two wheels have never seemed more chic.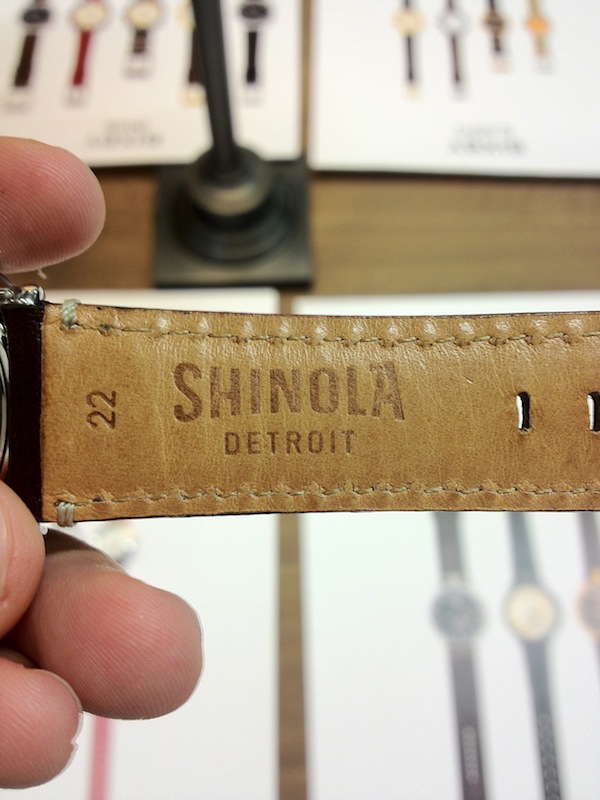 Branded. Bam.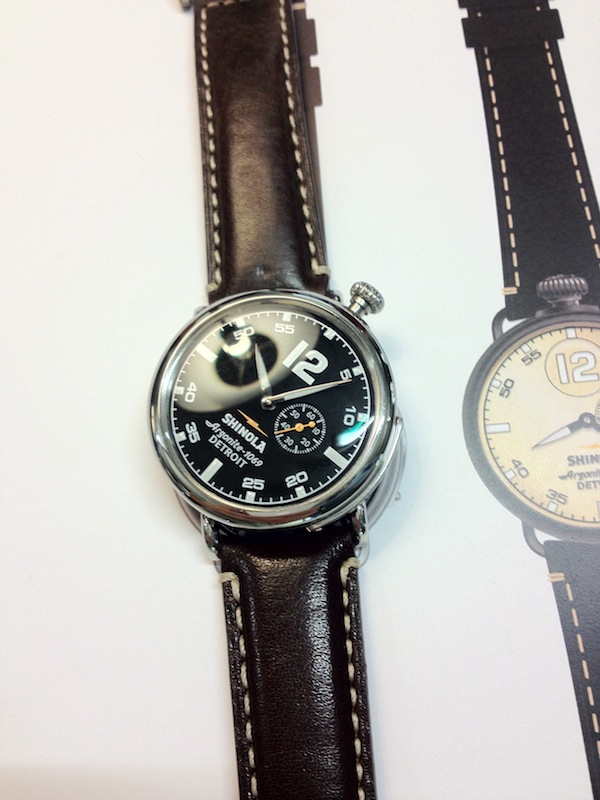 The watch face rotates for a good reason: to keep both hands on the wheel.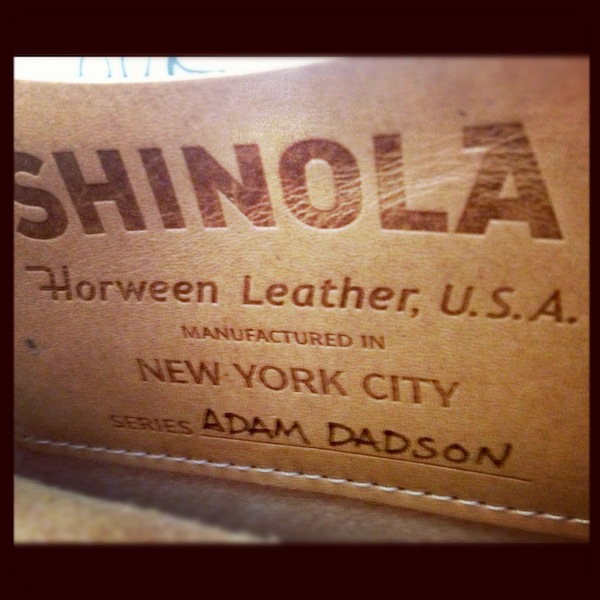 Thanks, Shinola!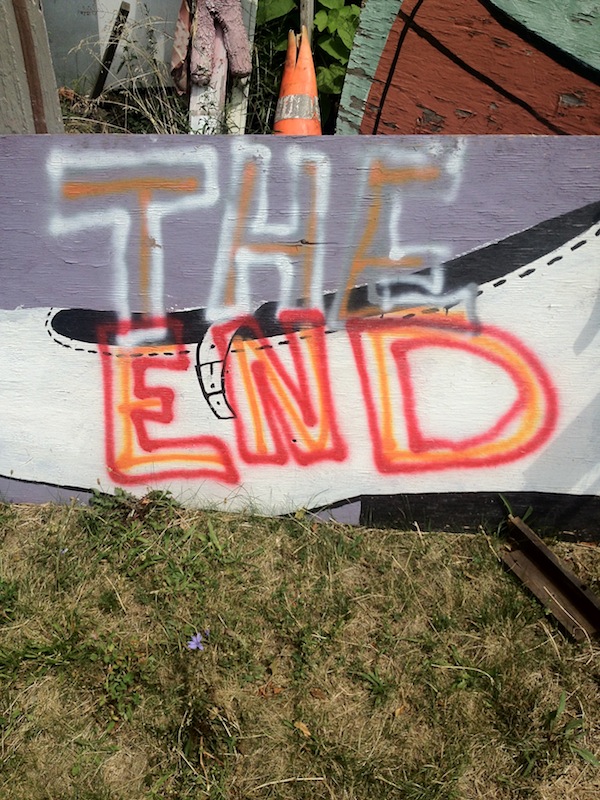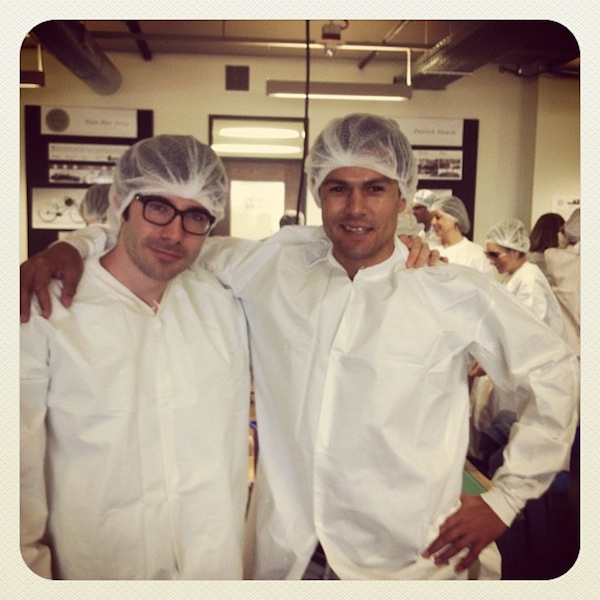 Yours truly.