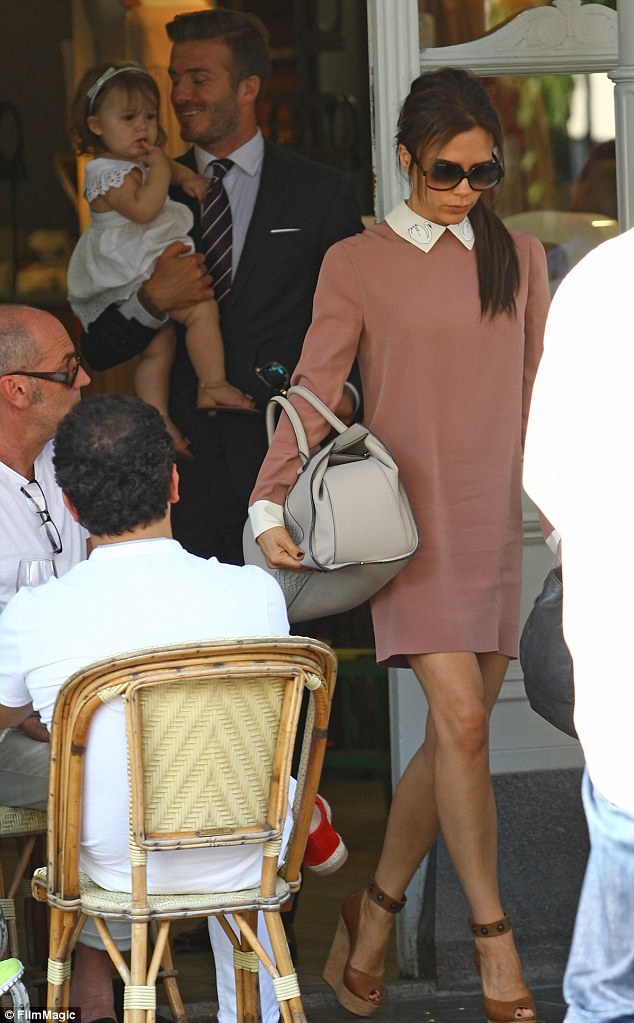 Hey, if the bag fits, wear your own. Leaving a restaurant in Notting Hill on July 26th, Posh lived up to her old nickname (as she always does). Her mod-inspired shift dress, accentuated with a swan-detailed collar and of her own design, posed a youthful counterpart to her Victoria Beckham duffle bag. Most importantly, note how she's carrying it! Not by the handles but bunched up beneath her arm for ultimate insouciance.
But it's her Lanvin cork wedges – ones out of the Spring 2012 collection that I fell in love with at first sight – that make the look, in my opinion. They are just the right mix of polish and earthiness. Finished with her trademark oversized sunnies, this is a true lady who understands the art of lunchtime dressing.
Recreate Victoria's charming day look with a loose-fitting shirtdress and picks from her own line: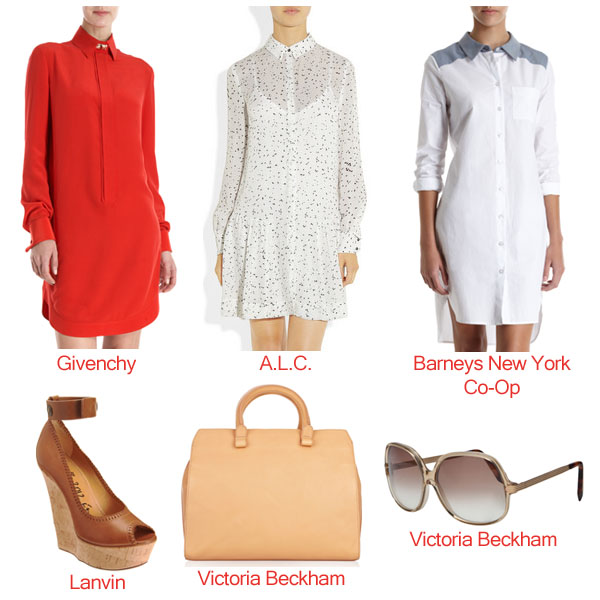 Lanvin Puzzle Wedge Pump
At Barneys New York for $619 (from $1,550).
Victoria Beckham The Soft Victoria Leather Tote
On Net-a-Porter
for $2,550.
Victoria Beckham Oversized Sunglasses
On Farfetch for $490.
Givenchy Long-Sleeve Shirt Dress
Available for pre-order at Barneys New York for $2,495 (expect delivery in August).
A.L.C. Mirabelle Printed Silk-Georgette Shirt Dress
On Net-a-Porter
for $595.
Barneys New York Co-Op Shirt Dress
At Barneys New York for $225.