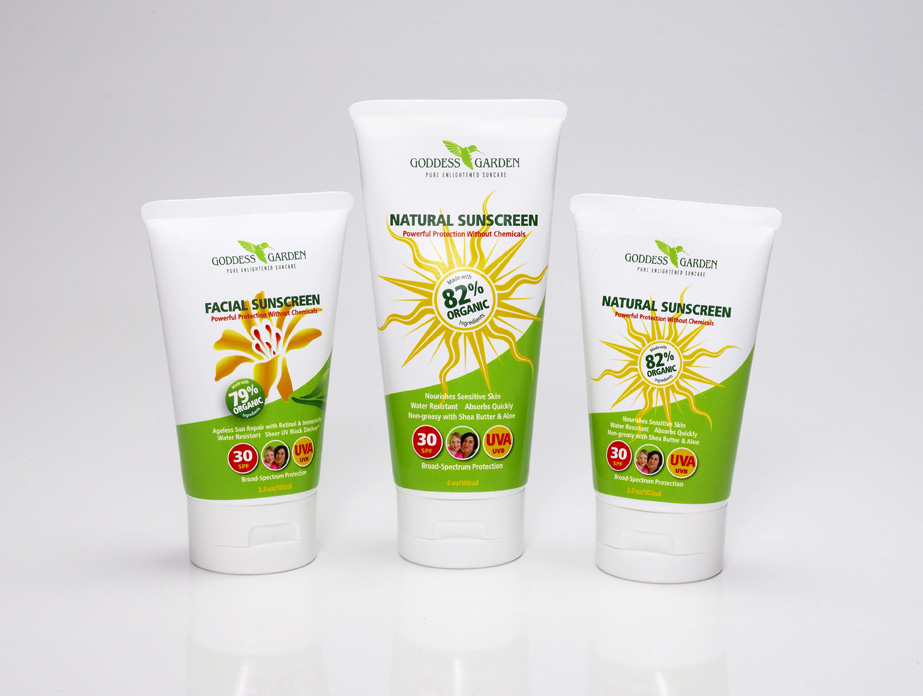 It's no secret that many skincare products are loaded with chemicals, but sunscreens tend to be particularly bad and, unfortunately, most of the ones that feel luxuriously soft are chemical sunscreens. The problem with non-natural, chemical sunscreens (aside from the obvious toxicity), is that they take 20 minutes or so to start working and most people apply SPF once they are already in the sun. Does this sound like you? All the more reason to opt for an all-natural, mineral-loaded sunscreen formulated with zinc oxide and titanium oxide as those will start working as soon as you apply them. Truth be told I don't use many organic products. Whether or not a product is organic has never been my main priority — effectiveness has always been, but in the case of SPF products going the all-natural/organic route really is the most effective.
Again, I've found that most non-chemical sunscreens aren't as soft as their chemical counterparts, but Goddess Garden is a recent find that I'm loving. It was founded by a mother who suffered from sensitive skin and her line has the highest organic content of any sunscreen on the market. The products are water resistant, non-greasy, absorb quickly, and smell really refreshing. Better yet, you don't just have to take my word for it, the whole range was given great EWG scores (the scores range from 1 to 10, 10 being the most toxic). I love mommy entrepreneurs:)
What's your take on chemical vs. natural sunscreens? Do you pay attention to which you are buying?