For Fall 2012, Gucci has decided to improve on an icon. I love the fact that the Lady Stirrup is more streamlined than ever – and that new hardware! Just a splash of equestrian influence (nothing big or clunky hanging off this polished number), along with a sprinkling of studs crowning the frame-top. The high-impact structure of this design is made for the woman who commands a room. Immature girls need not apply! And each rendition is more powerful than the next: black leather ($3,650) is an easy choice, while black diamante velvet ($2,890) offers touchability, but it's the dark blue and carminio red leathers ($4,650 each) that are made to stand out. And then there's the queen of the castle: in black crocodile (a cool $29,900), you'll be carrying Gucci royalty.
And we deserve it! Women make more money than men now, and a whopping 25% more women are graduating from college these days. It only makes sense that the aptly named Lady Stirrup looks like one of authority, compared to the soft roundness of the original Stirrup.
Available in carminio red leather, black diamante velvet, black suede, dark blue leather, and crocodile (in blue only) at Gucci.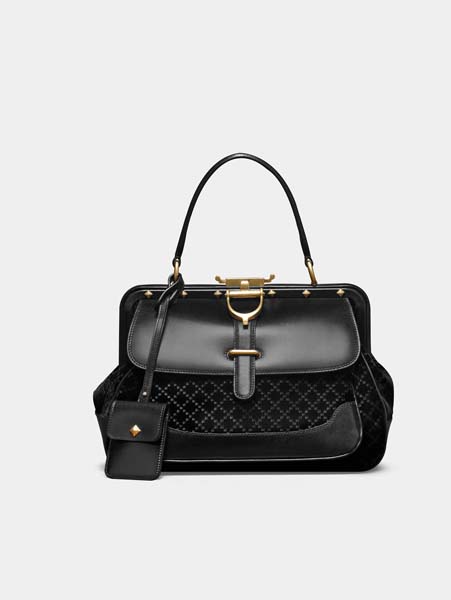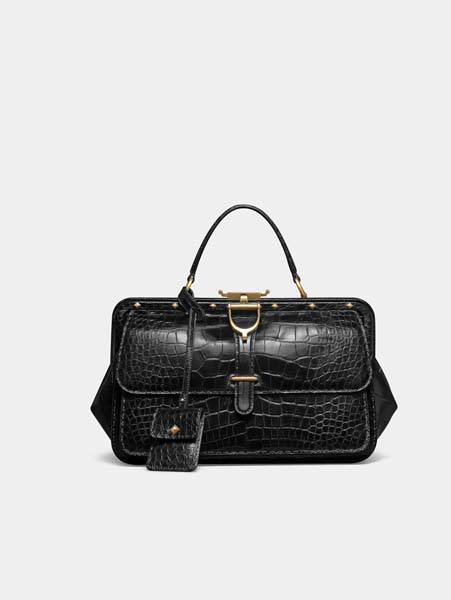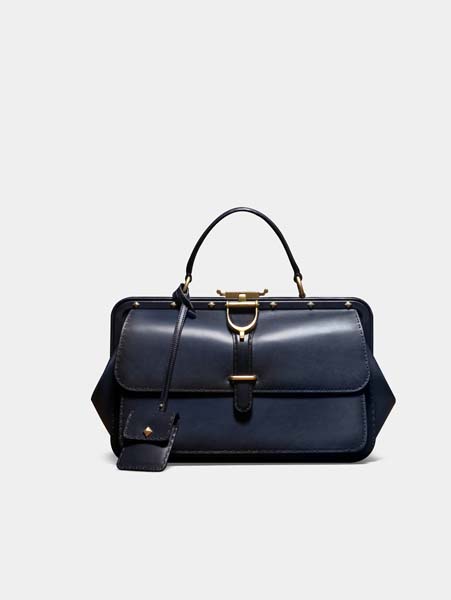 This post is also available in: Chinese (Simplified) Chinese (Traditional)