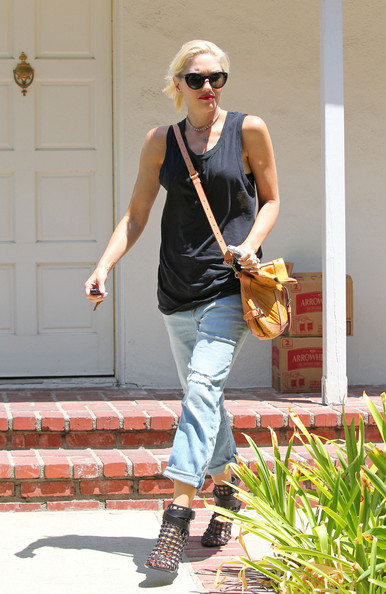 Gwen is walking proof that the right (read totally sexy) bootie can pull a casual outfit right into the realm of too hot to handle in seconds flat. With a pair of flats or sneakers, her slouchy, cuffed jeans and an even baggier muscle tee, naturally finished with a L.A.M.B messenger bag, would look sloppy. But with these Givenchy cage cutout booties, it's unarguably chic. Crisscrossing cuffed straps polish off the funky, S&M-esque shoe (just a hint of bondage is all it takes to suggest naughtiness), and the singer's signature red lips polished off her dressed-down-meets-up look.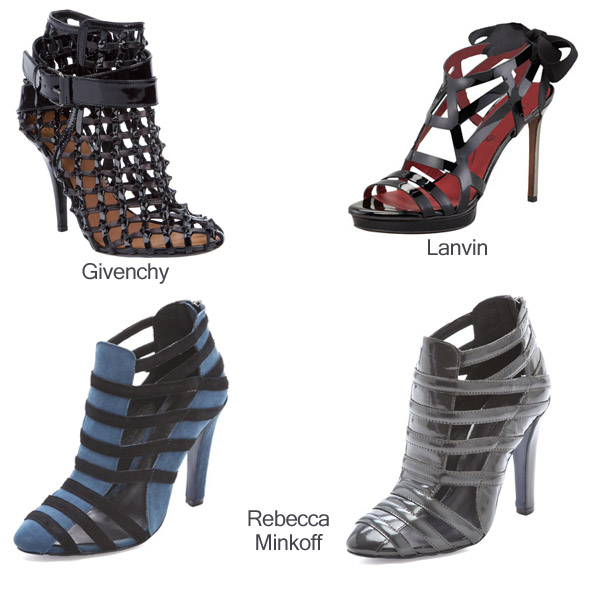 You can still snag Givenchy's patent-leather version (which is more fall-appropriate anyway) on Farfetch for $886 (from $1,474. 49) or go sleek and sweet with Lanvin's bow-trimmed take (at Bergdorf Goodman for $795). Rebecca Minkoff also poses a frugal option with her Diva booties in blue
and gray
, (both on Shopbop for $350 each).