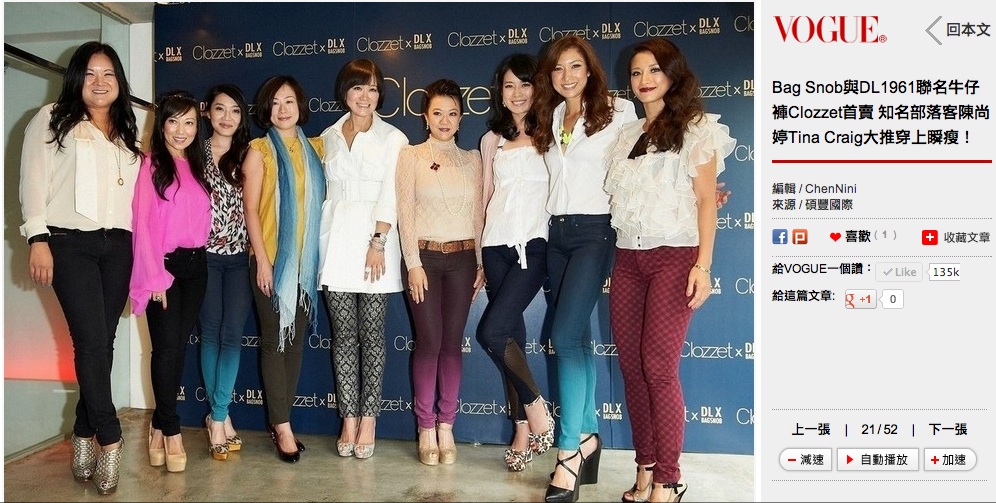 From left: Kelly Cook, moi, Carol "Apple" Wang (owner of Clozzet boutique), Claire Lien, Isabel Kao, Charlotte Kuo, Melody Liu, Jacqueline Lee Niu, and Janet Lee. 

Huge thanks to all the fabulous celebrities who came to our Clozzet event to celebrate the launch of DL x Bag Snob: Snob Essential denim collection!
Check out all 7 styles at Bloomingdales, Neiman Marcus, and ShopBop.

Yes you can absolutely look like action star Jacqueline Lee Niu when you wear our jeans. I swear!  In Trendy Transitional Jeans.
Actress, singer, author, blogger, and fashionable mommy of two, my friend Melody Liu really does it all! In cocktail jeans.
One of my dearest friends in Taipei, Charlotte Kuo! 

Claire Lien, so gorgeous in the TRAVEL Bali jeans!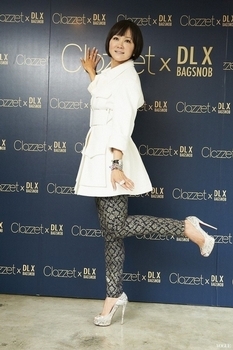 One of my favorite friends, Isabel Kao aka the most popular television host of all time in Taiwan, now a dedicated full time mommy. In Black Tie Substitute jeans.
Janet Lee, former MTV Asia VJ, author and blogger. An old friend from the 90s! In the Hipster jeans.
This post is also available in: Chinese (Simplified) Chinese (Traditional)