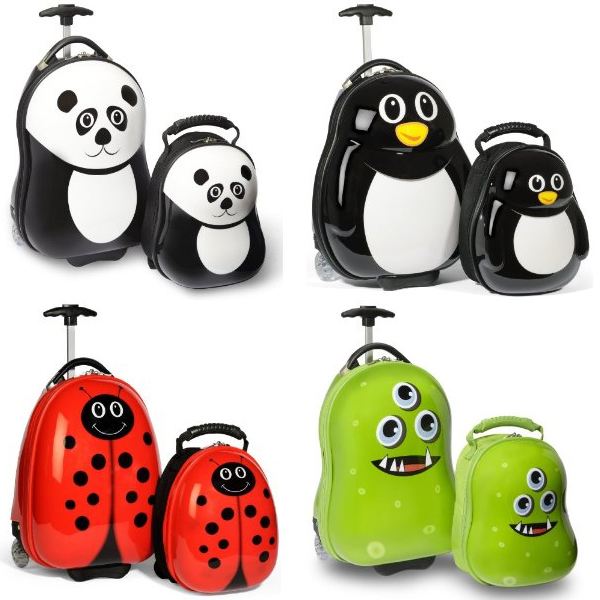 Having just shared some adorable animal-themed backpacks, these super cute Trendykid luggage sets are a great follow-up. Because who doesn't want to get a little more vacationing in before school starts? (Even if Mom is exhausted!) Choose among a cast of friendly characters: Pom Panda, Lola Ladybug, Percy Penquin, or Archie Allen.
Each piece takes on the shape and color of the animal in a funky, delightful way and has a big zipper compartment inside to keep little things (like toys) from falling out. The handle can telescope to differing lengths so little arms can pull with ease. Each set comes with a matching hard-shell backpack that fits inside for handy storage. When luggage is this cute, you can count on your tot insisting on toting it through airports (instead of you) – and receiving lots of smiles from passers-by!
On Amazon for $89.99.