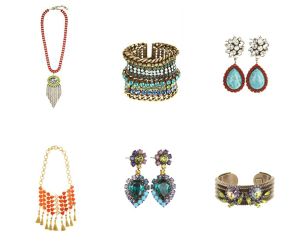 JewelSnob names the Calypso and Dannijo collaboration a perfect match.
What better way to welcome the Fall season than with a CHANEL bag?! Join the BagSnob CHANEL Bag Giveaway with DECADES INC.
This very clever website,BookPig, is like Netflix for books. In just three easy steps – Request, Read, Return – you've practically got a new library at home for your tots. At TotSnob.
CoutureSnob helps you choose from a new array of two-tone frocks that will have people waiting on you hand and foot.
Move over ballet flats, smoking slippers are coming on strong this fall and Coquette has a few favorites already in mind.
ShoeSnob wants to know, what do you think of the Balenciaga Color-Block Ankle Boots?