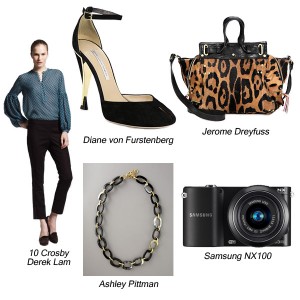 Back To School Shopping With American Express Membership Rewards At TotSnob.
One of ShoeSnob's rules of thumb: as tempting as it is to stock up strictly on decadent heels, you should always have a pair of flat boots that can go the distance in style and comfort.
Check out vintage Bergdorf Goodman photos of its 111 year history on The Cut!
There's a few things that remind ManSnob of fall: high quality leather, and ridiculously sweet maple candy.
Who What Wear has us obsessed with Amber tinted sunnies!
Grace Coddington x Balenciaga: Look's like Choupette has some competition.
The Cut's Amy Odell shows us how to really get noticed during fashion week
JewelSnob found the best jewels under $50 to perk up your fall season, no commitment required.
According to Tom Ford, sometimes the grass really isn't greener on the other side. BREAKING: Models are real people, too!
Marni's jubilant spirit and the capricious nature of Marni Winter Edition 2012 Collars Collection is a match made in whimsical heaven. At CoutureSnob.