Nancy Gonzalez's dreamy crocodile bags are already works of arts as they are, what with the impeccable skins and otherworldly level of craftsmanship. Now, a collaboration with Two x Two, a Dallas-based organization, has turned them into literal pieces of arts. In honor of the annual Two x Two for AIDS and Art Gala, the pair commissioned 10 unique artists to create 10 one-of-a-kind totes, with the matte albino croc Leaf tote, with navy-blue handles, as their blank canvas.
Will Cotton turned the tote into a delicious-looking wedding cake, while Raqib Shaw brought his ethereal Indian influence, Mickalene Thomas went for an high-impact floral print, Josephine Meckseper brought tufts of fur to the mix, and Jenny Holzer kept it simple with a touch of feathers. The best part: 100% of the proceeds will go to support amfAR and the Dallas Museum of Art. The bags will be available online for bid prior to the live auction on Oct 20th, which takes place during the Two x Two for AIDS and Art Gala (which held at the Richard Meier-designed Rachofsky House in Dallas). An array of celebs and artists, not to mention Nancy and Santiago Gonzalez themselves, attended a preview at Sotheby's in NYC on Thursday, where the likes of China Chow, Julie Gilhart, and Maria Bucellati mingled among the beautiful creations.
Learn more about Two x Two here, http://www.twoxtwo.org.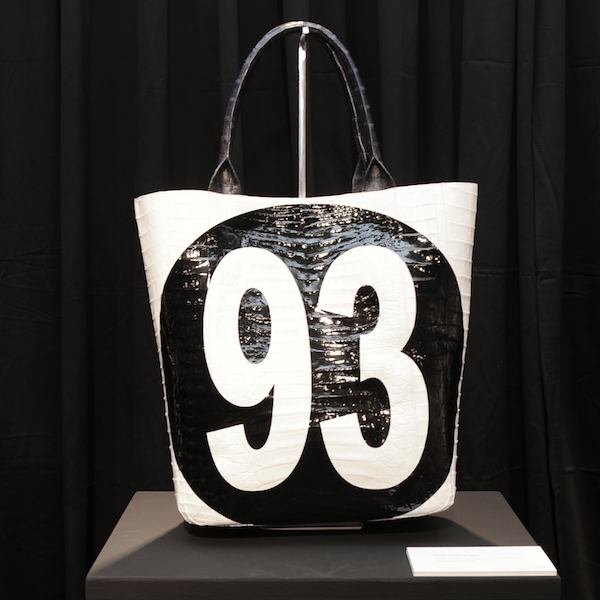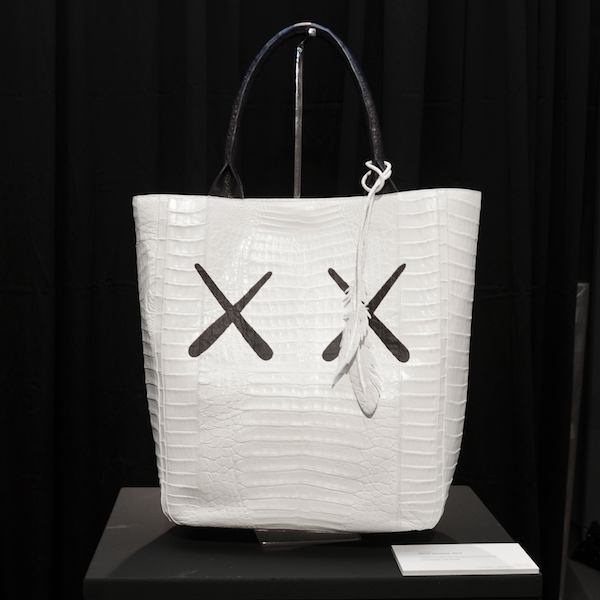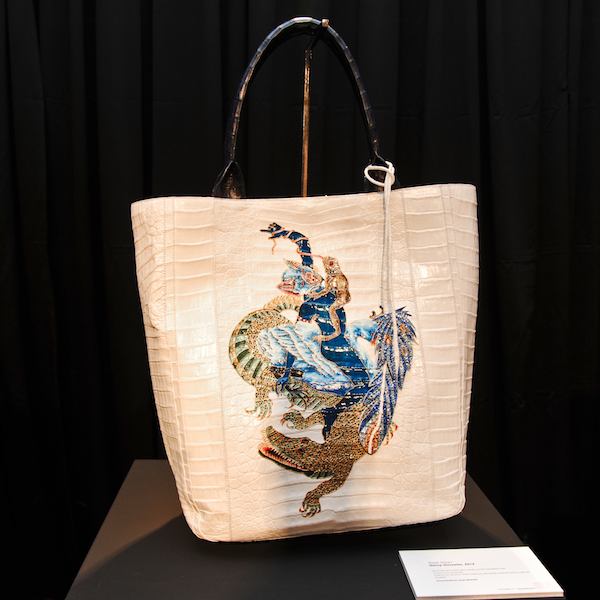 Santiago and Nancy Gonzalez
China Chow
Zani Gugelmann and Julie Gilhart
Santiago Gonzalez and Maria Buccellati