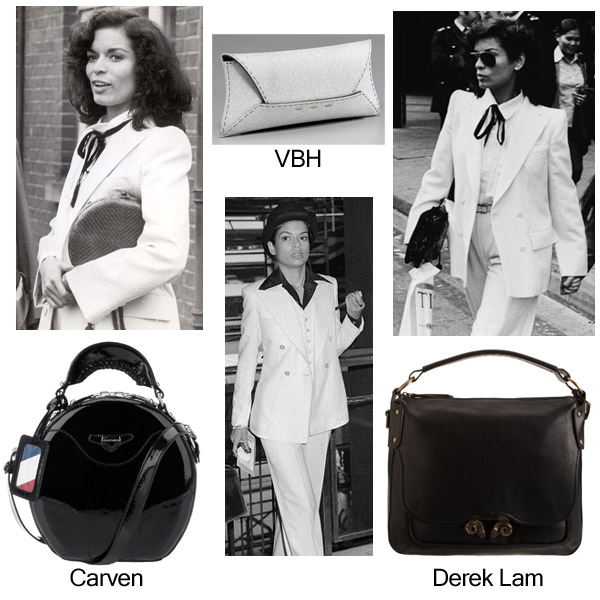 Who wants to move like Jagger when you can dress like Jagger?! I'm having a major Bianca Jagger moment right now. She is the only woman I know who can make a three piece white suit look this sexy. But the secret to her polished style is beyond the clothes she wears, it's her attitude– yup the famous Jagger swagger! And she always toted a great bag, Bianca proves you can dress like a man and have your bag too.
Carven Round Bag
On Farfetch for $900.
VBH Manila Stretch Sparkle Clutch
At Neiman Marcus for $1,100.
Derek Lam Anthea Satchel
On Barneys New York at $1,960.
Image Credit: Daily Candy and Motilo.