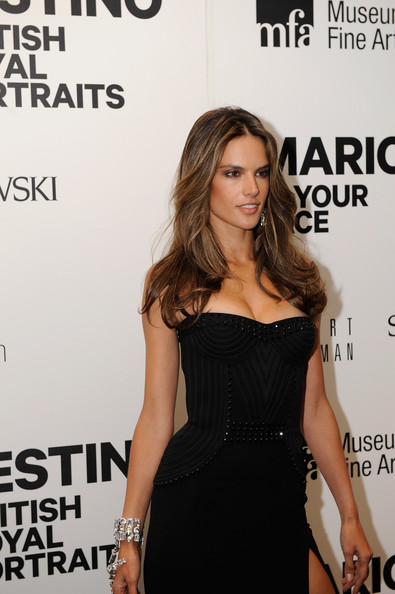 How in the world did this woman just have a baby!?? Seriously!
Supermodel Alessandra Ambrosio stepped out last week looking absolutely stunning and sporting a natural, sexy wave, a hairstyle that will never get old and there are some new products that make it easier than ever to get.
A curling iron is the obvious route to get this look, but that can leave hair looking too "made-up." A fantastic product to use is Oribe's Aprés Beach Wave & Shine Spray, which helps add texture and dimension to hair (it also adds moisture/shine and smells amazing). Once you've sprayed it throughout your damp hair, separate your hair into big sections and twist those sections into large pin curls. Once your hair dries, brush it or run your fingers through it. Brushing your hair once the curls have set helps loosen them into waves. Finish with an anti-frizz spray like Living Proof's new Weightless Styling Spray and voila!
Image: Zimbio