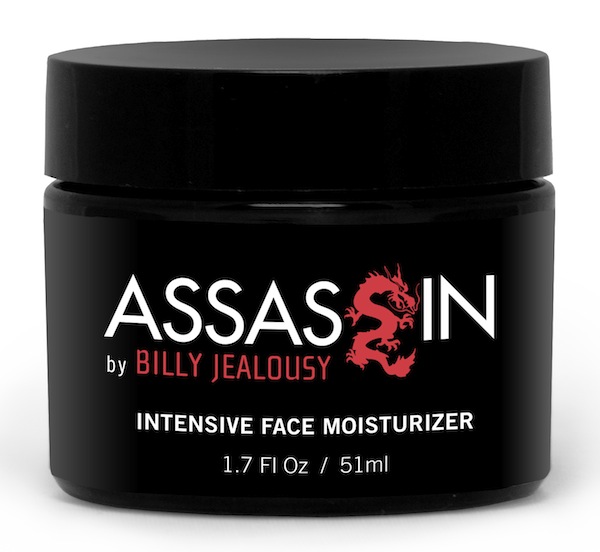 For me, a moisturizer is the most important thing between my face and New York City air. My skin drives my crazy, especially in the beginning of fall, when it can't decide between perspiration and sheer dryness. Recently, I was sent a killer project: a jar of a Billy Jealousy moisturizer called Assassin, and oh, how I love it. Assassin has no scent, goes on thick, yet smooth, and it leaves no residue. As far as I can tell, has really improved my skin, as I've had less blemishes than usual, and never feel any dryness throughout the day.
Containing Walnut Seed extract, Teprenone, Sandalwood extract, Barley extract, Avocado oil, and Bisabolol; and lacking parabens, it's designed to provide nutrients and healthy extracts to moisturizer, firm, and regenerate skin. For a product designed especially for men, it really manages to cover all of your bases.
Available at Billy Jealousy for $30.